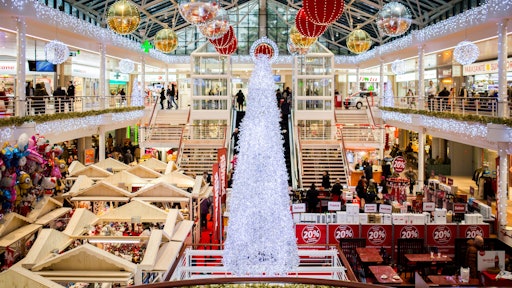 Pexels
The ongoing trade war between the United States and China has left many companies feeling the impact. With the latest round of duties set to go into effect on Sept. 1, the Trump administration did the unexpected and delayed tariffs so that companies can stock up on goods for the upcoming holiday season. 
The New York Times reports that the U.S. pushed a 10 percent tariff on some imports to Dec. 15, while others were excluded from it completely, prompting the stock market to increase after the announcement. 
Trump continued to insist that the trade war was only hurting China, despite the fact that many companies have begun to pass prices down to the consumer. However, he did admit that there was a potential for the new tariffs to inflict economic pain closer to home, the Times reports.
"Just in case they might have an impact on people," the president told reporters, "what we've done is we've delayed it so that they won't be relevant for the Christmas shopping season."
Various consumer electronics, shoes and other items would be spared from hefty tariffs until mid-December. The White House is also dropping 25 types of products from the tariff list altogether "based on health, safety, national security and other factors," such as car seats, shipping containers, cranes, certain fish and religious literature. 
Trade groups have reportedly welcomed the delay of tariffs for the holiday seasons. Though, changes would not reduce the uncertainty that surrounds the trade war. According to The New York Times, the delay is an acknowledgement from the Trump administration that Americans were being hurt from the tensions. 
Washington and China have agreed to speak again in September. However, it is unclear whether or not the delay with ease tensions enough to make a deal.