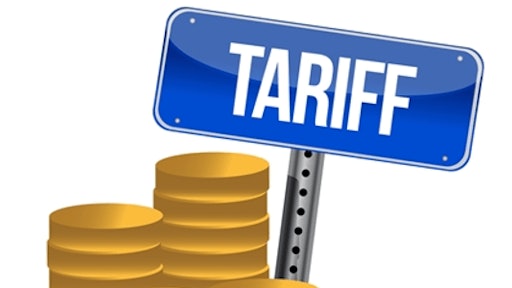 Starting June 22, the European Union will start charging import duties on a range of US products, Reuters reports. The tariffs come as a response from the US imposing duties on steel and aluminum earlier this month.
The retaliatory effort could easily escalate into a full trade war, especially if the Trump administration proceeds to penalize European cars, according to Reuters.
The duties on $3.2 billion worth of US goods range from steel and aluminum products, to bourbon, to jeans and motorcycles.
The EU trade commissioner Cecilia Malmstrom believes that their response is in line with World Trade Organization rules and that they would be removed if the US removed its metal tariffs, Reuters reports.
The EU has reserved potential tariffs upwards of 50 percent that could be imposed on US imports in three years time.
Canada will impose retaliatory tariffs on the US starting July 1, and Mexico went through with its own set of duties two weeks ago.
According to Reuters, Canada, Mexico and the EU are purposefully targeting products that come from red states. Currently, both chambers of congress are controlled by republicans are seeking to remain control during the mid-term elections this November.