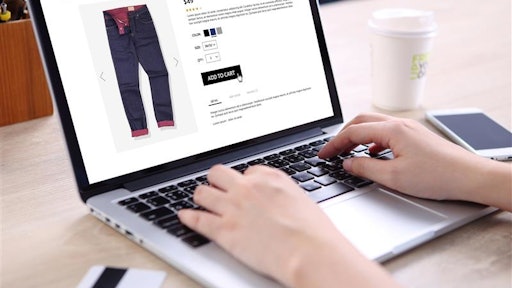 Vividz Foto - Adobe Stock
While there is expanding economic reopening in the second half of 2021 (hampered by the Delta variant), many shoppers will not return to in-person shopping. They've instead shifted toward online shopping across multiple sectors, underscoring the broader digital transformation of daily life. A report from McKinsey highlights the shift toward digital. "Digital adoption across sectors has increased dramatically in the past few months. Over the course of just 15 days, virtual appointments multiplied by 10," the report says.
To survive and thrive, businesses must adapt to change by adjusting their core practices and improving the entire customer experience. They need to recognize current and upcoming e-commerce and online shopping trends, and determine which ones are now entrenched and which ones might change when the pandemic fades or reaches a manageable state.
How can e-commerce companies remain relevant in the post-pandemic market? By embracing automation across their entire business.
Improve and increase automation
The pandemic's creation of a "New Normal" coincides with digital transformation already occurring across every vertical. The retail firms best positioned were those with automated processes.
For other e-commerce players, if they were behind the curve on automation, they couldn't adjust to demand, leaving themselves with either back-ordered issues or sitting on piles of unused inventory. There are steps e-commerce firms can take to improve their automation, lower costs and grow their market position.
Leverage inventory and order management
An e-commerce firm must improve its inventory and orders processes to handle higher demand and lower costs to help with lean margins. There's some monotony to inventory management, which can lead to complacency, lack of investment and lost revenue. E-commerce companies need to automate their inventory management in order scale and remove manual tasks from staff. With a platform, companies can integrate multiple sales channels, giving them visibility with a single platform. Automated purchase orders can kick in at certain inventory levels, and firms can better manage allocations by matching current stock with incoming orders. Armed with better information, companies can spot at-risk orders earlier in the process, so they can arrange for alternative shipping methods or stop orders if necessary. Inventory management platforms can complement operational intelligence tools that can spot problems. For example, these tools could identify items that are frequently arriving late (special packaging, etc.), which then cause the company to utilize faster and more expensive delivery methods to send out product.
Automation streamlines the online ordering and fulfillment process and improves order accuracy and faster completion of the related tasks. It can improve returns by removing discussions with customer service and instead offer self-service returns. There's also an opportunity within accounting, with platforms that speak to each other and sync sales channels, order platforms and accounting together.
Succeeding in the digital post-pandemic age also means order management. Even small e-commerce firms need to move past manual spreadsheets to a platform enabling drop shipping, barcode scanning, batched labels and other features. It's essential for handling all sales and channels, including the ability to create real-time feeds from suppliers as well as direct communication tools. Advanced platforms offer features such as shipping pre-sets that reduce the parameters required for label printing. Pre-sets allow a company to save various shipping specifics and then apply them to orders in bulk to build labels in seconds. For a company adding an online presence or moving away from brick and mortar to online, an order management platform handles the entire process, from payments and shipping requests to providing customers with status updates.
The pandemic and the digital shift place strains on unprepared ecommerce firms. Efficiency through automation is the key to helping these companies survive. Customers expect Amazon-level experiences with simple ordering, updating and shipping, all coming together in a unified fashion. By adding automation throughout the entire company's operations, firms have a fighting chance of building a brand and participating in the post-pandemic recovery.