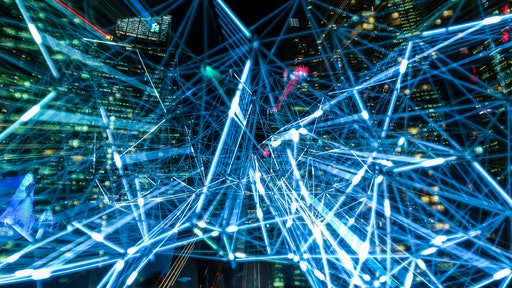 Pexels
The impact of the Coronavirus disease (COVID-19) has swept the nation, not only from a health perspective, but also for businesses that have had to adapt strategies and even temporarily close. A Statista survey highlighted that 26% of respondents stated that their business demand faced a significant or detrimental effect due to COVID-19 last year. And, it's no different for the manufacturing and retail industry. Supply chains have been pushed to their limit and companies have been challenged with meeting stricter time constraints and having the right stock in the right place, at the right time.
The main challenge for supply chains has been how best to respond to the changes in customer demand. Short-term actions have had to be implemented to respond to the transitory implications of COVID-19, but it's now time for businesses to consider the long-term effects that it has had on supply chain strategies.
Out of stock
There has been a substantial increase in e-commerce activities and consumer buying habits during COVID-19. As a result, businesses have experienced added pressure at different points of delivery, which has simultaneously put pressure on supply chains. Retailers have had to increase levels of stock to meet the evolving demand and some have even had to grit their teeth and simply post "out of stock," resulting in sales being lost. Due to this, supply chains have had to be reevaluated and businesses have learned that to innovate and succeed in this new normal, technology needs to be adopted.
RFID is one technology that has become increasingly popular, offering retailers real-time item visibility and reduced errors. This helps increase stock control, whilst ensuring the business has the right product, in the right place, at the right time. RFID sensors are able to read individual data from one point to another, allowing retailers to read in both bulk and speed. Making sure that orders can be delivered to the consumer when promised is a daily challenge for the logistics and operations departments. Many organizations also juggle with the ratio of safety stocks to manage out-of-stock issues. Too much inventory, they tie up money in working capital, too little and they could face stockouts draining the company's profits. With RFID, they can easily run stock queries by item level to see the amount of stock they have on any item and where they are, saving money and time.
Similarly, artificial intelligence (AI) plays a crucial role in the supply chain, helping with the heavy lifting and repetitive tasks that are often carried out manually by employees in the warehouse. The technology is able to recommend ways to improve supply chain speed and efficiency, whilst also considering cost-effectiveness. What's more, AI can work with RFID data to automatically notify when stocks need to be replenished - boosting both business performance and customer experience.
BOPIS
During the last 12 months, we have also seen buy-online-pick-up-in-store (BOPIS) services become more and more popular. A recent study reported that prior to COVID-19 and changing buying habits, nearly 70% of U.S. consumers used BOPIS, but it's now predicted that around 90% of brick-and-mortar retailers will look to offer BOPIS by the end of 2021.
It's clear that the benefits of minimal contact and the heightened safety concerns amongst customers and employees have made BOPIS the preferred way to shop over the past year. As a result of the increase in e-commerce orders, retailers are having to work hard to meet the growing expectations for an omnichannel experience, ultimately to retain customers and win in this new normal. Inventory management is vital with BOPIS, meaning retailers need to think about if they are holding back stock for online orders and how quickly purchases are reflected in product availability.
Transparency
Transparency has always been crucial throughout the supply chain, however, this has been heightened during the global pandemic as retailers are needing to gain the trust of customers more than ever before. Companies have had to build strong relationships with key suppliers, whilst ensuring they have clear strategies in place to deal with the boost in demand. This helps to provide a level of transparency and visibility across the supply chain network and better understand the key priorities to drive the supply chain forward. Technologies such as RFID can provide real-time item-level visibility throughout the supply chain, which offers the transparency required to serve customers seamlessly.
Also expect 5G to become increasingly popular as companies look to improve transparent communication in the supply chain. With connectivity proven to be a challenge in warehouses, many businesses are considering adopting 5G to allow employees to better track the movements of stock in real-time and minimize the potential of supply chain disruptions. Not only will 5G significantly improve speed and productivity, but it can also handle traffic from multiple devices by utilizing its high bandwidth and low latency features.
With the global pandemic continuing to impact supply chains substantially, businesses that do not adapt their strategies risk falling behind their competitors and losing customers. It is now crucial to construct a resilient supply chain for the future. By embracing digital transformation and adopting technologies such as AI, RFID and 5G, supply chains can operate efficiently and an accurate view of stock can be achieved, wherever and whenever. There has never been a better time to upgrade a company's supply chain strategy and maximize the opportunities for omnichannel fulfilment.