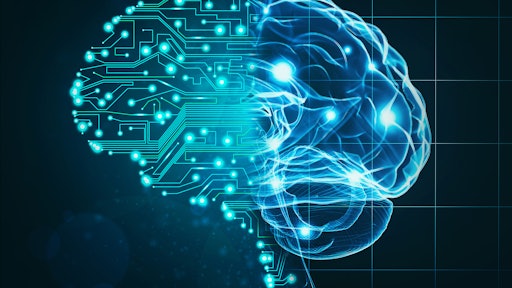 Getty Images
While the Coronavirus disease (COVID-19) pandemic has fundamentally disrupted virtually every industry, it is perhaps the most pronounced in the supply chain. Three out of four U.S. companies report that their supply chains have been disrupted as a result of the crisis. Shipment delays and stock shortages have become common occurrences. In late March, just a couple weeks after a state of emergency was declared in the United States, it was reported even Amazon was experiencing delivery delays as long as one month.
A resilient supply chain is indispensable for the flow of essential goods around the world. However, today's supply chain involves numerous legacy systems and extensive paper-based processes, which often make it a challenge to be agile, flexible and able to easily and quickly adjust operations. As the crisis has demonstrated for many organizations, the supply chain needs to be able to pivot quickly in order to be resilient.
What does it take to be resilient?
A resilient network means there is good visibility and the agility to shift sourcing, manufacturing and distribution activities around quickly. But, according to a survey conducted by Gartner, only 21% of respondents stated they have a highly resilient network. If there's anything chief supply chain officers (CSCOs) learned from how their companies responded during the pandemic, it's that visibility into processes and changing rapidly are not easy. Clearly, real transformation doesn't happen overnight.
That's because enterprise resource planning (ERP) tools and warehouse management systems (WMS) are highly manual. Data must be entered into these systems by hand, which are time-consuming and error prone. Furthermore, because of the manual nature of these platforms, they often don't reflect how workflows are functioning in real-time. Systems that have gone digital using intelligent capture software are still usually disjointed.
This can be problematic since warehouse activities are real-time, from shipments leaving the warehouse, bills of lading that need to be processed and SKU data to be organized. If supply chain leaders have limited access to real-time data, it can hinder them from adapting quickly and pivoting to rapidly changing circumstances, especially those that arise during a crisis.
Is end-to-end visibility possible?
Visibility in the supply chain has always been a goal, and when achieved, it will be indispensable. It will be one of the most important enablers of productivity, efficiency and resilience.
Attaining visibility within supply chain processes means understanding the movement of goods from one place to another in as real-time as possible. This is possible with process intelligence where leaders can attain visibility into assets and inventory, events and workflows that occur throughout each component of the supply chain, all partners involved, including logistics and transportation providers, and the whole network of vendors and customers.
ERP and WMS platforms by themselves cannot provide a comprehensive and centralized view into all supply chain activities causing CSCOs to have a very fragmented view of how their processes function.
Which technologies enable a resilient supply chain?
The utilization of artificial intelligence (AI), robotic process automation (RPA) and machine learning are frequently adopted technologies to enable visibility, according to Gartner. An emerging area to leverage these technologies is in business process optimization to drive profits. When performed exactly as intended, most operational processes can do just that. However, in reality, most processes are not implemented as they were originally intended. A survey by ABBYY found that 60% of staff find workarounds to complete a process to better meet customer needs. Process steps are removed and added as needed and can be hard to track, let alone measure.
With process intelligence technologies, organizations can discover, analyze blind spots and remediate supply chain inefficiencies. There are four must-have components to look for when choosing technologies that will help organizations increase efficiencies and achieve end-to-end process visibility and resilience.
1. Must be comprehensive
Technologies that have the potential to deliver the greatest impact in the supply chain are the ones that equip organizations with the ability to discover and analyze essentially any kind of business process. Supply chain operations are not simply about the movement of goods but also about the flow of documents, including substance declarations, material disclosures, certificates of origin, purchase orders and compliance certificates. Advanced process intelligence solutions should be able to tell you where there are bottlenecks, when steps are skipped, reoccurring or functioning improperly based on evaluating data. Based on this information, CSCOs should know what potential process outcomes can be, deviations and variations of time, along with cost and other performance metrics.
2. Must be intuitive
Solutions should be easy for business users to set up, configure and deploy. Tools that require technical knowledge or hands-on coding increase dependency on IT services and add additional roadblocks to achieving flexible, quick implementation. Agile solutions will offer out-of-the-box analysis tools to evaluate processes and find underlying causes of process inefficiencies right from the start. This is where we see the rise of the "citizen develop," when a business analyst can use low code/no code software that traditionally would have required experts in AI and machine learning.
3. Must be real-time
Many business analytics tools conduct a weeks or months hindsight evaluation of process performance. It's important that supply chain process technologies provide real-time monitoring to ensure that processes are behaving as expected and trigger alerts when needed to support continuous process improvement.
4. Must be AI-powered
Named by Gartner as among of the top supply chain technology trends for 2020, AI and machine learning technologies are being used to enable predictive capabilities that provide advance warnings as to which processes may not perform as expected. This enables business leaders to preemptively address and remediate process deviations and concerns before they even arise.
By pairing AI with a WMS or ERP system, you can gather more data and insight into your supply chain activities and improve document processes. Additionally, AI-enabled content intelligence technologies can also help read and capture incoming data, auto-categorize documents, connect important data to other systems of record and update systems automatically.
Building a resilient supply chain of tomorrow, today
The COVID-19 crisis has led the supply chain to a point where change is imperative. Leaders need to build the foundation for impactful, lasting change that reverberates across every facet of supply chain operations. Digital intelligence empowers organizations to gain broader and deeper insight into their operations in a manner that supports true business transformation. When equipped with digital intelligence, they can reduce transaction costs, enhance the customer experience, gain better visibility into their operations and build a more resilient supply chain.
Companies in this article