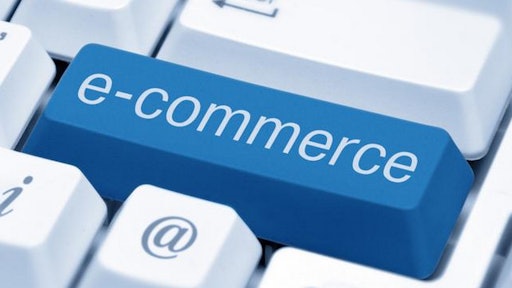 Since the emergence of the first department stores in the 18th century, retailers have faced the same challenge ─ meeting customer expectations. Using storefronts with exquisite window displays to lure passersby evolved into more complex strategies to attract and retain consumers as shopping malls and big-box retailers consolidated the retail experience. Today, retailers are experiencing a new phase in the industry as e-commerce and m-commerce reshape the supply chain and customer focus. What was once an industry responsible for driving consumer strategies is transforming into one that is customer-led and demand-oriented.
In the e-commerce and m-commerce world, retailers are facing new operational and customer challenges. Pete Zaballos, senior vice president, chief marketing officer for SPS Commerce, says before e-commerce came into play, retailers were in control of merchandise at the store and category level. They presented an array of items on the shelves and expected consumers to shop from what was offered. For the first time in the history of retail, the consumer is setting the course and the retailer is the one doing the chasing.
"Technology and mobile device advancements during the last decade have redefined retail as the barriers between the physical and digital storefronts blur – resulting in channel-agnostic consumers," says Zaballos. "With the touch of a finger, consumers are engaging with retailers and brands on their own terms through apps, mobile sites, product reviews and social media – even while they are shopping in-store. They view all interactions – both online and offline – as a single experience."
Fulfillment Expectations Evolve
Will Binns, senior consultant for FitForCommerce, a boutique digital and omnichannel consultancy, says customers today expect a fully seamless process across all channels and throughout the end-to-end process. The immediacy of m-commerce requires accuracy and low latency of data availability across all locations: in-store, distribution centers and throughout the supply chain. Customers expect products to be available immediately in-store, or shipped next-day, or even same-day.
"M-commerce powers in-store competitive shopping. If a product or specific SKU is unavailable in-store, shoppers can quickly check online availability from you and your competitors without engaging a sales associate. Site-to-store, store-to-store, and delivery options need to be available and seamless to prevent loss of sales," says Binns.
Amazon, to a large degree, has set the bar for customer expectations, says Glen Coates, founder and CEO for Handshake, a B2B e-commerce platform provider. The availability of same-day delivery, for example, is driving the need for greater immediacy, which is placing pressure on traditional fulfillment models for many companies.
"By going beyond the traditional, wholly-owned and operated model, distributors are attempting to create a more immediate customer and fulfillment experience relative to the competition," says Coates. "And outsourced distribution models like Fulfillment by Amazon and similar services are filling the void of traditional models."
However, executing on that immediacy often requires understanding customer needs and segmenting customers appropriately. Coates explains that when companies initiate a web and m-commerce experience, it's seldom a one-size-fits-all approach. There may be customers with high-order volumes or localized order requirements, while others are web or mobile focused in their buying patterns. "Even within a mobile experience, knowing which customers can implement a BYOD model versus those that rely on supplied devices is critical," says Coates. "Having a strong sense of your customer segmentation enables you to tailor the desired experience when it's rolled out."
System Integration for Greater Visibility
The complexities of e-commerce and m-commerce doesn't end with customer segmentation. It's just the beginning. E-commerce served as a disruptor to the supply chain. Zaballos says that prior to e-commerce it was much simpler and easier to track product moving from the manufacturer, to the distributor, to the retailer's warehouse before arriving at the retailer's store. The arrival of e-commerce and omnichannels, however, transformed demand planning and inventory optimization strategies ─ and those strategies continue to evolve.
"Retailing has moved beyond separate omnichannel strategies toward one strategy that unifies the organization and its systems to create a seamless shopping experience for the consumer. To support this, some retailers are including a unified commerce platform as part of their omnichannel strategy," says Zaballos. "Unified commerce enables retailers to use a centralized platform for all consumer engagement, providing them with a unified focus on the consumer across all channels, including digital and brick-and-mortar fulfillment."
Within the constantly evolving retail landscape, brands are orchestrating digital engagement across all channels and require complete visibility into the sell-through performance and demand of all retail channels, says Zaballos. "Retailers and brands now depend on moving beyond traditional data sources to gain a comprehensive view of their business to offer the seamless shopping experience today's consumers demand. Legacy solutions focus only on in-store point of sale data and do not provide suppliers the meaningful insight they need to win across all of their retail channels."
Traditional enterprise systems are often unable to easily provide customer purchasing data and segment reports to track buying patterns and future demand, says Coates. He agrees with Zaballos that more retailers are turning to commerce solutions to complement their enterprise systems and transform the buying experience with richer analytics and business intelligence capabilities.
"While back-end systems provide access to transactional data, commerce solutions can also provide analytics of user engagement behavior around the products you're offering," says Coates. "A company can launch a new product on its e-commerce website or local commerce app and extract customer data about their product engagement online or through campaigns driven across email, push or in-app notifications. Analytics from the user engagement and marketing data can help build a more complete and robust picture of customer intent."
Zaballos adds that retailers are using solutions for analytics that share data and key insights throughout their entire organizations to provide a comprehensive view of demand. "This allows companies to better react to the rapidly changing market and emerging consumer needs across all retail channels. Visibility is crucial to enabling companies to easily and quickly make fact-based, data-driven decisions that increase profitability and maximize sales."
Collaboration Is Critical
The key to visibility is collaboration, internally and throughout the retail supply chain. Due to customer demand and the need to remain competitive, companies want to fuse the experience of buying and selling into one interconnected solution, says Coates. Thus, they turn to an e-commerce or mobile solution, which can introduce tension between sales and marketing teams that traditionally control and direct their own customer experience with strategies for which product lines are introduced and to whom.
"Companies want to reap the benefits of meeting customer expectations with an e-commerce and m-commerce roll-out, while maintaining engagement between sales and marketing," says Coates. "As an example, rather than send customer orders directly to fulfillment through the e-commerce application, there's a review stage for sales to check the order for upsale opportunities and engage with the customer."
Coates adds that without a built-in collaborative workflow, companies can feel like they're robbing Peter to pay Paul. When opening a new retail channel, it's important not to undermine the ability to control sales and marketing that's critical to the business.
"This issue doesn't just occur in a B2B environment but also in B2C where there's integration between e-commerce and the point of sale," says Coates. "You need to maintain a 360-degree view of the customer and the continuous retail experience to avoid a disconnect with in-store sales associates and what's occurring online."
Zaballos says results of SPS Commerce's 2017 annual benchmark study, conducted in partnership with Retail Systems Research, indicates that of the 500 surveyed retailers, suppliers and logistics companies, inventory visibility throughout the supply chain is the leading priority across the board for how retail businesses plan to enhance collaboration this year.
"Our report also showed that order fulfillment execution continues to be difficult due to significant increases in order volume and complexity, with 53 percent of respondents expecting increased online orders," says Zaballos. "Overall, the findings from this year' report demonstrate the urgency of streamlining order fulfillment, the importance of real-time inventory visibility and the crucial role accurate item information plays in unified retail success. All areas where collaboration is a critical factor to successful execution."
Early identification of demand trends and quick reaction in the supply chain enable businesses to maximize customer satisfaction and profits by ensuring availability and minimizing over-supply and markdowns of underperforming SKUs, says Binns. "This requires collaboration across all sales channels and the entire supply chain. Also, return and exchange processes in your operation are imperative to drive loyalty and customer satisfaction," he says. "Dissatisfaction with the return process can drive customers to competitors quickly. Simple, flexible and collaborative processes can cement the customer relationship."
Robert Andris, director of business development for Avondale Décor, a manufacturer and supplier of kitchen and bath products to e-tailers, says collaboration has been the most critical element in establishing and building strategic relationships between the company and e-tail partners. In fact, Andris believes it levels the playing field for small companies like Avondale Décor that lack the resources of larger manufacturers. "Collaborating with e-tailers provides us with tremendous opportunity to sell to consumers who didn't have access to our product in the past. What we lacked in a wide distribution network, e-commerce was able to solve."
The company typically interfaces with one buyer who has a support team managing the relationship. "The e-commerce environment is continuously evolving. Thus, the partnership requires constant maintenance," says Andris. "E-tailers that lack the infrastructure to support suppliers will have a difficult time being successful. Collaboration is everything. E-sales can decline quickly without alignment with your e-tail partners."
Future Redefines Customer Experience
As companies look to the future of e-commerce and m-commerce, collaboration will surely remain a staple for success. Binns says e-commerce and mobile commerce are making headway in new product categories at a rapid rate. Products from groceries to automobiles are seeing swift adoption of online buying channels. "Consumers expect availability of the exact item at the best price, fulfilled in the manner most convenient to them and in a best-in-class experience each time they interact with a business," says Binns.
New innovative ways of doing business are emerging where technology is not the focus ─ but it plays a central role in customer fulfillment. Trevor Blumenau, founder and CEO of Voodoo Robotics, a warehouse automation solutions provider, says the purchase of Whole Foods Market by Amazon is an absolute brilliant move.
"It's not simply Amazon moving into the food business, but rather Jeff Bezos understands it's about quality. A customer who goes online to purchase a banana wants the finest bananas, so Bezos chooses the brand with the best reputation in food quality," says Blumenau. "There are many types of innovative business models that are not necessarily technology-driven but will have an important impact on distribution channels for e-commerce and m-commerce."
And what does lie on the horizon for technology? At Handshake, Coates is witnessing the possibilities of fusing mobile technology with artificial intelligence (AI)- and Internet of Things (IoT)-driven experiences. Consider a food and beverage company that receives 30 percent of its orders via text message, says Coates. A solution with a chatbot, AI-driven experience that operates via text on customers' mobile device opens many options.
An example, says Coates, is a restaurant chef who texts his or her supplier at 2 a.m. to deliver 10 pounds of mushrooms later that day without a salesperson ever opening the message ─ AI processes the text order and product delivery. Or pick up a cell phone to ask Google for the mushroom delivery, and a chatbot responds recommending an order of onions as well based on the chef's ordering patterns. "It's fusing the traditional world of contacting sales to place an order with the technology world that responds to customer demands in a natural language and beyond," says Coates.
What makes this all possible, explains Coates, is the level of penetration of modern mobile platforms (iOS and Android). The general population has now reached its saturation point where BYOD m-commerce strategies are viable. It's an opportunity for companies to bring those strategies to their customers and leverage mobile commerce innovations ahead of the competition.
Coates says the differentiation value can best be described through Uber and Lyft. "The immediacy and convenience of using a smartphone to order a cab through Uber and Lyft versus calling the cab company is subtle, but massive in terms of the business value it created. I encourage companies to think about that dynamic in their own business," says Coates. "How can you become the Uber or Lyft in your category using mobile to enhance or transform the customer experience?"