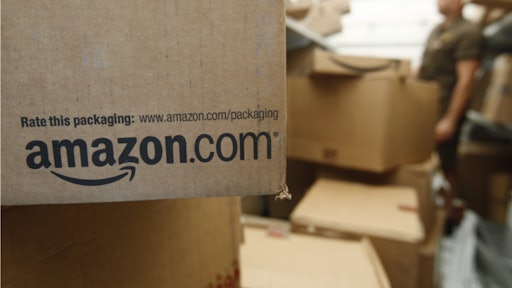 TrueCommerce, a global provider of trading partner connectivity and integration solutions, recently announced the availability of integration with the Amazon Marketplace that allows customers to import Amazon orders directly into their business systems. This integration leverages the well-established TrueCommerce global integration service that currently enables thousands of customers to connect with order management systems, supply chain execution solutions and popular business systems from publishers like Microsoft, Sage, Intuit, NetSuite and SAP.
"The retail market is evolving rapidly, and customers expect the ability to place orders anywhere and take delivery everywhere," said TrueCommerce President Ross Elliott. "Sellers seek to expand the placement of their products in order to reach more potential customers. Clearly Amazon is key to that initiative. The Amazon Marketplace integration is the first of several announcements to come that illustrate our commitment to constantly innovate our connected ecosystem to improve our customer's agility and flexibility in an ever-changing market."
TrueCommerce Amazon Marketplace Integration benefits include:
Simple setup, items are managed in

Amazon

Seller Central Platform.
All transactions are automatically integrated with the seller's business system.
Support for both inbound orders and outbound shipments.
"Speedy order processing is critical for businesses selling on Amazon," said TrueCommerce Senior Vice President Alex Gile. "It is a major factor in determining who wins the buy box. However, for many Amazon Sellers, an efficient bridge between a marketplace and a business system is often missing. TrueCommerce eliminates this bottleneck by automating the dataflow. New orders flow quickly into the business system. Once they are shipped, order data quickly flows back to Amazon including tracking numbers. If you are selling products to Amazon or selling directly to consumers using the Amazon Marketplace, we now offer a solution for both scenarios."