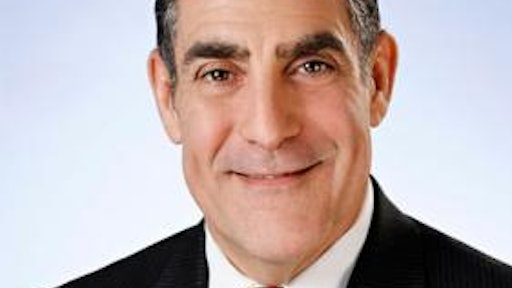 With the rise of e-commerce and mobile shopping, consumers today expect to make purchases when and where they want. According to Statista, global e-commerce sales are projected to reach $1.92 trillion by the end of year. In addition to making purchases at their convenience, consumers anticipate receiving items instantaneously. As shipping expectations move from days to mere hours, retailers are putting immense pressure on their supply chain partners. In addition to wholesalers and suppliers having to support multiple channels of commerce, they also need to meet higher fulfillment rates, offer timely shipment notifications and accurate product information, and increase their speed of delivery—leaving little room for errors or delays.
Suppliers and wholesalers need systems in place for rapid collaboration and visibility throughout the extended supply chain as they execute in an integrated and synchronized manner to ensure that they are meeting the retailers', and subsequently the end-consumers', expectations. Integrated electronic data interchange (EDI), in combination with modern interfaces such as real-time web services-based application program interfaces (APIs), enables supply chain collaboration, execution and visibility, streamlining operations and communications throughout the extended supply chain.
The Integrated Supply Chain Collaboration, Execution and Visibility Advantage
These integrated capabilities help eliminate time-intensive, manual processes that are vulnerable to human error, and can slow order capture, production and delivery times. By automating the information flow throughout the supply chain, from orders to shipping and returns, it enables wholesalers to meet the real-time demands of retailers and their customers, while optimizing supply chain efficiency.
For example, say that a U.S.-based apparel wholesaler utilizes factories in Asia to manufacture products, and leverages third-party logistics (3PL) partners, shippers and warehouses to fulfill its retailer customers' stores and online orders. Through integrated EDI- and API-based supply chain collaboration, execution and visibility, the wholesaler can capture the order, search through its inventory back to production and return an accurate delivery date. Once the order is confirmed, the product is packed and shipped from the offshore factory, using international shipping, to the onshore warehouse, placed on a truck to the retailers' stores or directly to the wholesaler's end-consumer's home.
This whole flow needs to be tracked in near real time, allowing all parties involved to be able to track the product movement until the order is fulfilled. The whole flow can be automated—creation of production orders, advance ship notices (ASN), retailer receipt of goods and invoices—using a combination of robust EDI signals and web services API depending on the sophistication of the supply chain partner involved.
Data miscommunication, such as a difference in the number of shipped items, can lead to customer dissatisfaction, leading to the retailer discontinuing business with that wholesaler. Wholesalers and suppliers also face chargebacks if shipments are late or if retailers do not receive an ASN, which hits their bottom line. Integrated EDI and APIs provide full data management and automation through the supply chain, enabling wholesalers to communicate consistently and efficiently—from factories to end-consumers. This means better data, faster processing, improved and frequent visibility, fewer errors and lower costs.
With this automation, wholesalers also have the flexibility to ship the product directly from the factory to the retailers' stores without storing it—commonly referred to as cross-docking. The inventory is tracked, managed and transferred end to end in this process. The wholesaler can relay the details of the shipment to the retailer, without ever touching the products. The product leaves the factory packed and labeled, so it can be cross-docked and delivered straight to the right retailer store location—saving transportation, warehousing time and cost.
Given the current e-commerce landscape, real-time package updates and fulfillment are essential to retailer and consumer loyalty. Fully integrated supply chain collaboration, execution and visibility helps streamline operations, communications and visibility throughout the supply chain, eliminating potential miscommunication, ensuring accuracy, improving speed and enhancing business. In the real world, extended supply chain trading partners range in the sophistication of their systems. As retailers pressure supply partners to fulfill orders to a higher degree of accuracy and timeliness to meet consumer demands, fully integrated EDI- and API-based supply chain collaboration, execution and visibility is more critical than ever for successful outcomes.