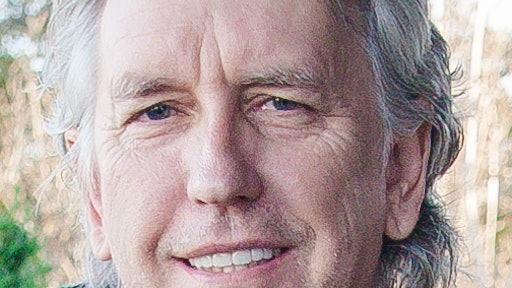 The past was a simpler time for distribution operations. Technology was relatively straightforward. The supply chain wasn't "always on." There was no such thing as omni-channel distribution.
However, today the supply chain is a lot more sophisticated—by necessity. Technological advancements and improvements have ushered in a new era. These days, software is leveraged to not only manage and improve material handling equipment, processes and systems but also to address ever-changing shifts in customer demand.
As a result, many companies are now using supply chain execution software for better visibility and decision-making to enhance the management of their entire distribution center operations.
Singular Visibility of Data
The first decision leaders need to make is whether to build their own supply chain execution software or partner with an experienced vendor. Partnering is the best option, so organizations can focus on their core competencies and customer service.
Insist on supply chain execution software that delivers business intelligence, analytics and reporting, and can cull data from multiple management systems into a single dashboard. Otherwise, officials will find they are wasting a lot of time pursuing the data they need. Often, a Warehouse Management System looks only at its own database of information; the same holds true for inventory management and purchase order systems. When employees need crucial information for decision-making, they have to track down that data from disparate systems. It is a rigorous and time-consuming process.
What's needed is a supply chain execution platform that brings together all of the requisite data for flexible and accurate decision-making. Users can access all of the necessary information from one central hub, and in turn, the solution will guide decision-makers with real-time data to resolve breaking issues.
Assessing the Data
The best supply chain execution solution in the world is worthless to an organization if it does not provide the information that the operation needs most, when it needs it. Performance in a distribution center now affects the bottom line. And the supply chain is so much more a component of profitability than ever before. Just ask parcel delivery firms which are experimenting with package pickup points to avoid multiple failed home delivery stops and the unprofitable "last mile" of the supply chain. Analytics that measure the efficiency and effectiveness of a warehouse operation are important, but the best tools are the ones that can look into the future, not just evaluate yesterday.
Analytics tools have surpassed their traditional origins. Forward-looking analytics solutions are taking advantage of technologies historically used in other industries to make a positive impact on warehouse distribution.
For example, demand on products such as backpacks increases significantly in late summer and early fall due to back-to-school sales. With numbers from previous seasons in mind, management can decide exactly how much it will accelerate backpack production. Furthermore, using supply chain execution software, officials can leverage planning capabilities to hire and train "seasonal" employees ahead of time, rather than scrambling to catch up with the rush.
Improving Productivity and Profitability
Employee satisfaction and productivity can make or break a distribution operation. Supply chain execution solutions go a long way in bolstering both.
In a distribution center, employees don't always enjoy the overtime presented them. Many prefer a work-life balance. When management takes measures that help achieve the desired balance, it fosters good will. And it ultimately benefits the organization as well.
The right solution will also promote workforce flexibility. For example, if 100 employees work in a distribution center, management often expects 95 percent of those people showing up on a given day. What if only 87 percent show up one day due to an outbreak of the flu? The manager must know how to keep operations running smoothly despite the shortage. An advanced solution will help guide the manager on how to handle interruptions.
Managers can use solutions with this level of sophistication to forecast how many employees each shift requires, and realize improved productivity and improved profitability.
When it comes to investing in software for supply chain execution, distribution operations are wise to take a holistic approach. They should consider a solution that gives them clear visibility into data across disparate platforms, insights from advanced analytics, and a platform to improve productivity and employee satisfaction. Their livelihoods depend on it.