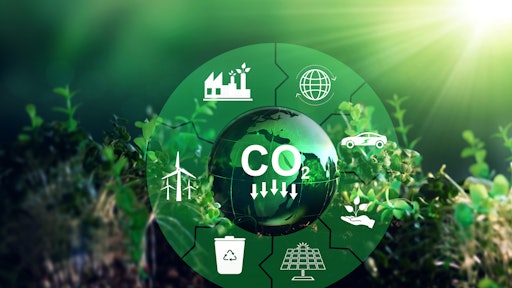 Miha Creative AdobeStock_484607009
Greensee is a pioneering sustainability business dedicated to providing unparalleled shipment emissions calculations and energy reduction solutions for the intermodal transportation industry.
"At Greensee, we are driven by a passion for sustainability and a vision of a greener future for the intermodal transportation industry. We recognize that data and technology are now readily accessible and the market for sustainability solutions is primed for transformative innovation," says Greensee co-founder, Don Miller. "Greensee places data ingestion at the forefront because we firmly believe that the seamless integration of GHG emission and energy reduction data will deliver substantial value to a diverse range of customers, centralizing these critical insights within their core operations. We are dedicated to supporting our customers, both large and small, every step of the way on their developmental journey."
Key takeaways:
Greensee

employs a patented digital twin and state-of-the-art artificial intelligence (AI) technology to deliver shipment emission calculations across all intermodal modes of transport, spanning from trucking to shipping containers.
By harnessing Internet of Things (IoT) data in conjunction with third-party sources,

Greensee

can compute intermodal shipment emissions with a precision rate of 99% when real-time IoT data is accessible, and an approximate 95% accuracy rate even without real-time IoT data.

Greensee

specializes in crafting bespoke sustainability strategies and solutions that help businesses identify, implement and track energy reduction initiatives.

Greensee

solutions include voyage and route optimization and other operational efficiency solutions for predictive maintenance and fleet optimization.