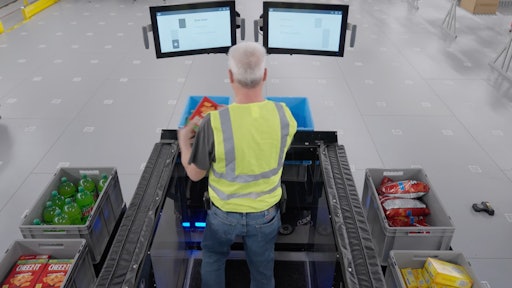 Berkshire Grey
Berkshire Grey releases a new generation mobile robotic platform it calls BG Flex, aimed at retailers who wish to create flexible, automated warehouses in different spaces. The retail industry continues to bend and reshaped based on new demands from customers and a shaky supply chain. Technology providers like Berkshire Grey look to innovate to solve problems in this area, creating flexible robotics systems to better serve the new form of retail and warehousing. BG Flex includes fleets of different industrial grade robotics that can work together throughout the entire warehouse process and can change any floor into a flexible any-to-any induct-to-discharge sortation system and implement complete fulfillment systems for any environment, from back-of-store to stand alone micro-fulfillment centers to distribution center implementations.
Per Globenewswire:
The next generation of

Berkshire Grey's

mobile robotic platform builds on the success of its first-generation systems which are in use at major retailers. Here, hundreds of mobile robots sort and sequence tens of thousands of items, cases, and reusable containers on a daily basis. Trucks are optimally loaded based on each customer's preferred strategy, resulting in shorter unload times and significant improvements in store operations for product put away.
The new features of the BG FLEX platform – including high density buffer and multiple picking options – extend the functionality of the system to provide end-to-end fulfillment and sortation processing in an optimally sized footprint appropriate for any operational environment.
"Retail enterprises that approach their supply chains holistically can save millions of dollars and take care of customers faster and more profitably by investing in mobile robotic automation," says Steve Johnson, president and COO of Berkshire Grey. "This generation of our AI-enabled mobile robotic platform harnesses mobile swarm technology, integrated buffer, and robotic picking along with advances in software and hardware performance that transform fulfillment operations at their core."