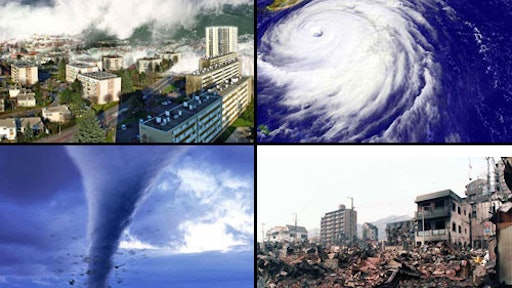 LevaData, the company that helps global enterprises improve gross margins by reducing supply chain costs, recently released the results of a survey exploring changing consumer attitudes related to major supply chain disruptions, such as artificial intelligence (AI), climate change and natural disasters. LevaData determined that Americans feel ambivalent about artificial intelligence (AI) and climate change, but expect their favorite companies to get involved in local relief efforts and to support affected employees when natural disasters happen.
The survey polled more than 1,000 U.S. adults and was conducted on behalf of LevaData by Propeller Insights on Oct. 12-16, 2017.
American Sentiments on AI Are Split
Americans are almost evenly divided on whether or not AI will have a positive or negative impact on the future: just under half (46 percent) say the impact will likely be negative, while just over half say the impact will be positive (34 percent) or neutral (20 percent).
More than two-thirds of Americans (64 percent) believe that AI will eliminate certain jobs, and more than half (52 percent) say the rise of AI will mean fewer jobs, period.
Interestingly, most Americans are not too concerned about their own job—21 percent say AI won't replace their job in the next ten years, and 41 percent say AI will never replace their job. But this confidence decreases the younger the demographic: while 57 percent of Baby Boomers say their jobs will never be replaced by AI, only 31 percent of millennials feel as certain, and half of millennials (50 percent) say AI will replace their job in the next 1-10 years.
But this is not the only impact Americans foresee AI having on the job market:
28 percent of Americans expect to soon be working alongside a robot
27 percent anticipate a drop in wages
18 percent expect to be able to shop without human interaction
13 percent say AI will help them do their jobs
10 percent say jobs on Wall Street will be automated
Americans anticipate that many industries will be affected by AI; top among them:
Manufacturing: 33 percent
Customer service: 18 percent
Shipping and logistics: 13 percent
Transportation: 8 percent
Sales: 7 percent
Food Costs, Coastlines and Natural Disasters Top of Mind
When it comes to the world's changing climate, Americans feel most worried about rising food prices (44 percent) and the loss of coastline (40 percent). Other things keeping them up at night include:
Diminishing food options at the supermarket: 26 percent
An increase in refugees: 17 percent
Higher clothing pricing: 12 percent
Being forced to move: 11 percent
Losing their favorite destinations: 11 percent
Amazingly, more than one in five Americans (22 percent) do not feel worried about global climate change, although this includes far more Baby Boomers (27 percent) than millennials (16 percent).
In the wake of a natural disaster, Americans want companies to lend a helping hand and say they would blame their favorite brands for:
Failing to help affected employees: 41 percent
Failing to give time off to affected employees: 39 percent
Not supporting local relief efforts: 36 percent
Failing to donate to victims: 30 percent
"Supply chain companies and markets are being transformed by the adoption of AI solutions, as well as global climate change and the apparent increase in natural disasters. In the midst of these extraordinary and unique environmental and technological changes, we remain committed to delivering measurable and impactful solutions and strategies to our customers in the world's leading supply chain organizations," added LevaData CEO Rajesh Kalidindi.