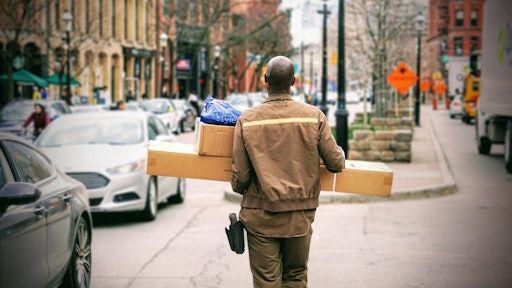 Photo by Maarten van den Heuvel on Unsplash
After a series of false starts and several years of negotiations, a five-year contract between UPS and 250,000 Teamster-represented workers went into effect.
The new national contract will increase wages, protect benefits and create thousands of new full-time jobs. Raises and other economic improvements for UPS workers are retroactive to last Aug. 1, Logistics Management reports.
It has been a long process to get the contract approved. According to Logistics Management, late last year over half of UPS Teamsters voted no, but under a Teamster rule, a rejection requires two-thirds of the voters to vote down the contract.
"This contract recognizes our members' hard work by providing solid wage increases, protecting their health coverage, improving their retirement security and giving part-time workers the chance to advance into long-term careers," Denis Taylor, Co-Chair of the National Negotiating Committee and Director of the Teamsters Package Division, said in a statement. "We realize this has been a long process, and we appreciate our members' patience and support."
Wages will increase $4.15 per hour for both full-time and part-time workers over and part-time start rate will grow $2.50 as well. With the new contract, all full-time and part-time UPS Teamsters will continue to receive insurance for the member and their family without paying premiums. The agreement also strengthens grievance enforcement for harassment, Logistics Management reports. In addition, at least 5,000 new full time jobs will be created.