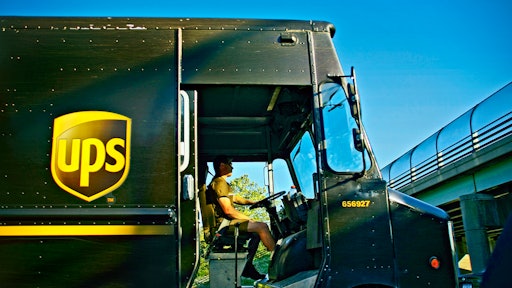 Just narrowly avoiding what could have been the largest strike the US has seen, teamsters announced that it had reached a "handshake deal" with UPS.
Teamsters had authorized a strike if negotiations failed to reach an agreement by the time the current deal expires on July 31, USA Today reports.
In the tentative five year contract, teamsters will have pay increases and will start paving the way for Sunday delivery. Part time workers will now be paid $13 an hour starting August 1, expanding to $15.50 by August 1, 2022. Full time workers will get a pay raise of $4.15 more per hour spread out over the next five years.
According to USA Today, the deal classifies a new "full-time combination driver" who will start at $20.50 per hour with a top rate of $34.79 by the end of the contract. The new position will resolve several concerns that current members have, including Saturday and Sunday delivery, excessive overtime, time off and more.
While an agreement has been reached, the deal is still subjected to a vote by members.
Weekend work has been one of the main topics of negotiations, USA Today reports. Currently, UPS delivers on Saturdays but not on Sundays, and workers get extra compensation for weekend deliveries. However, UPS has said that Sunday delivery is not currently in talks due to the deal.