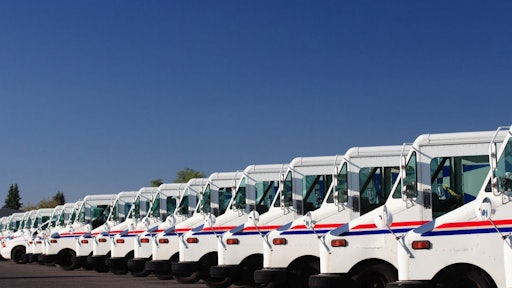 A task force put together back by Donald Trump in April came back with results that the United States Postal Service should have more flexibility to raise rates for packages. If moved upon, the raise in prices could hurt profits of Amazon and other large online retailers, according to Reuters.
Trump has been vocal about his distaste for Amazon and has alleged that the company is hurting USPS. However, numerous outlets have reported that the e-commerce giant is actually doing the opposite and boosting profits for the agency.
Still, the Postal Service has been losing money for more than a decade partially due to the loss of revenue from letters, bills and other ordinary mail in an increasingly digital economy have not been offset by increased revenue from deliveries from online shopping, the task force notes.
The rates the Postal Services online retailers like Amazon and other bulk customers are not made public, but none of the task force findings or recommendations relate to any one company.
Reuters reports that the Package Coalition warned against any move to raise prices to deliver their packages. In an emailed statement to Reuters, the group said, "The Package Coalition is concerned that, by raising prices and depriving Americans of affordable delivery services, the Postal Task Force's package delivery recommendations would harm consumers, large and small businesses, and especially rural communities."
The task force recommendations can be implemented by the agency. Any changes, such as frequency of mail delivery, would require legislation. The force also recommended that the Postal Service have the authority to charge market-based rates for anything that is not deemed an essential service.
Reuters reports that if USPS were to go with market pricing it would put a negative impact on Amazon's business, potentially increasing annual costs for the company by at least $1 billion.