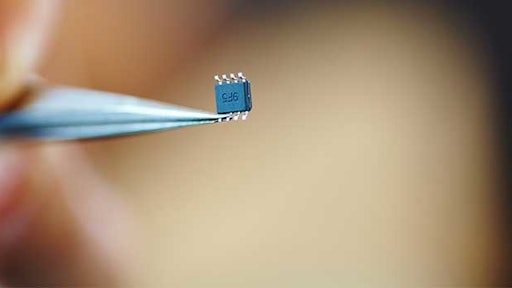 Bloomberg has reported that the Chinese military allegedly embedded tiny chips into servers that made their way into data centers operated by 30 major U.S. companies.
Supermicro, the server maker that was allegedly targeted by the Chinese government, is one of the largest tech companies. Its motherboards serve a majority of the world's tech and were used in Amazon's data center servers that power its Amazon Web Services cloud and Apple's iCloud, Tech Crunch reports.
China was reportedly seeking long-term access to high-value corporate secrets and sensitive government networks, Bloomberg reports. However, it is unknown if any data was actually stolen.
If the allegations are true, it would have a ripple effect on the tech industry and how they manage their own supply chains, Tech Crunch reports. Already the U.S. and Australia have banned some Chinese telecom companies, like ZTE, from operating on its networks. If the tech industry was hacked, consumers will question any companies that claim to have secure supply chains.
Supply chain threats are a major risk to companies, but pulling out of China could potentially cost them more as labor and assembly are cheaper in the country. Additionally, specialist parts and specific components are often only found in China, Tech Crunch reports. Locking down existing supply chains is the only viable option.
Protecting hardware in the supply chain is already a challenge that many companies have taken steps to mitigate. Yet, any protections that company have put into their supply chain may not help if the Chinese implanted chips directly into memory access. If implemented, the chips could modify memory events after a secure boot process has finished, Tech Crunch reports.
To read the full original article, please click here.