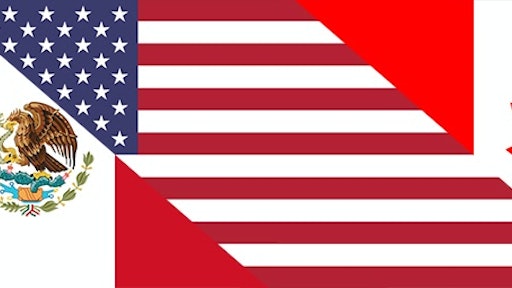 Canada and United States are expected to discuss contentious issues on Wednesdays as the countries attempt to salvage NAFTA, Reuters reports.
Mexico and United States reached a bilateral deal on Monday, but it was unsure if Canada was to rejoin negotiations at that time.
Trump told reporters that he was planning on dropping the name "NAFTA" due to negativity surrounding it. The 24 year old act accounts for over $1 trillion in annual trade between Canada, Mexico and the U.S.
The only details that were disclosed on the deal made with Mexico was on auto manufacturing rules. With Mexico's concessions, Canada was given a breakthrough to resume talks, Reuters reports.
The U.S. congress wants to make a deal that includes Canada, so the country may feel pressure to accept terms that the was already worked out between the U.S. and Mexico.
However, Trump warned that he would proceed in a deal with only Mexico and place additional tariffs on Canada if it doesn't accept the revised trade terms.
There are still several hurdles that need to addressed before Canada signs on to the agreement, such as dumping sites and lengthy copyright protections. Experts believe that Canada is ready to negotiate in good faith and will put up a fight with the U.S. if needed.