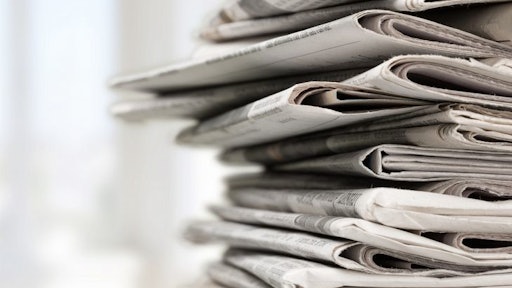 Newsprint has been seeing a decline for several years now, but a recent tariff imposed by the Trump administration on Canadian suppliers is contributing to the trend.
According to the Washington Post, newspapers, magazines and print advertisers have seen the cost rise double-digits since imposing tariffs on Canadian imports, the industry's most-used paper source. 
The tariffs has started a breakdown for print. In a world that is dominated by digital media, ink-on-paper is still a popular option for news junkies. The Washington Post reports that print ads and subscriptions account for 75 percent or more of the revenue of an average daily newspaper, and newsprint is a publication's second-biggest operating expense after labor. 
Newspapers such as the Tampa Bay Times has cut 7 percent of its workforce after projecting a $3 million increase in its newsprint budget, the Washington Post reports. The Pittsburgh Post-Gazette has also cut its print edition from seven days a week to five due to the tariffs. 
Last month the News Media Alliance, a trade group that is seeking to overturn the tariffs, released a survey last month that found that nearly half of the 272 publications that were surveyed claimed to have laid of staff due to newsprint price increases. Meanwhile, 71 percent said they cut back on the number of pages they published each day. 
The tariffs have produced a double-punch to the industry since advertises that usually have spots dedicated to them have cut back. The Newspaper Association reports that its members have seen a 20 percent reduction in reprints this year, the Washington Post reports.  
Trump, who has claimed that the news media is "the enemy of the people," has not publicly addressed the issue, instead focusing on how he will impose tariffs on foreign suppliers of other products. 
The Washington Post reports that publishers are hoping for relief through legislation. The senate was introduced to a legislation by Sen. Susan Collins and in the House by Rep. Kristi L. Noem that would suspend the tariffs pending a study on their effects on the American economy. It is unclear if the measures have enough support to pass, though.