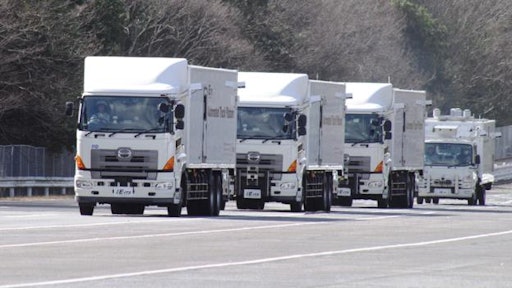 April 12, 2016—Six convoys of semi-automated smart trucks arrived in Rotterdam's harbor on Wednesday after an experiment its organizers say will revolutionize future road transport on Europe's busy highways.
More than a dozen self-driving trucks made by six of Europe's largest manufacturers arrived in the port in so-called truck platoons around midday, said Eric Jonnaert, president of the umbrella body representing DAF, Daimler, Iveco, MAN, Scania and Volvo.
Truck platooning involves two or three trucks that autonomously drive in convoy, and are connected via wireless, with the leading truck determining route and speed.
Wednesday's arrival concluded the first-ever cross-border experiment of its kind, with self-driving trucks leaving factories from as far away as Sweden and southern Germany, Jonnaert said.
To read the full story, please click here.