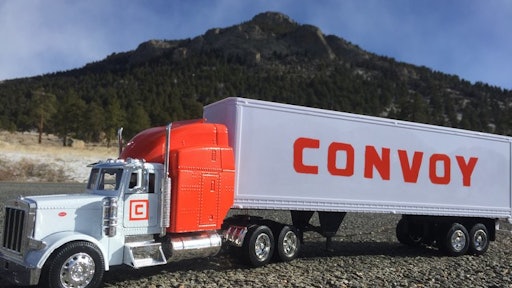 Billion-dollar trucking startup Convoy is opening up its first office outside of its Seattle headquarters in Atlanta. Geek Wire reports that the company will hire hundreds of new employees at the Atlanta location to support its on-demand technology platform that matches trucking companies and shippers.
Convoy chose Atlanta due to the city being one of the leading centers for supply chain. Big name companies like UPS, Delta and Home Depot also have headquarters there. The city is also among contenders for Amazon's second headquarters.
Since starting in 2015, Convoy has raised over $1 billion, with investors like Bill Gates and Jeff Bezos saying that there's a huge opportunity in the U.S. trucking industry.