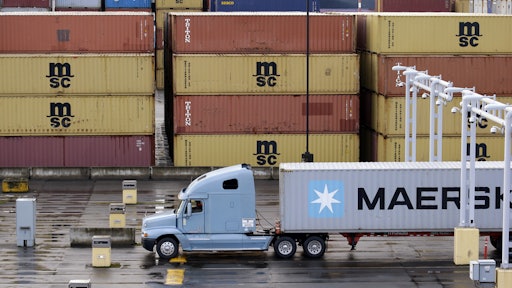 March 22, 2016—An impending international requirement that shippers verify the weight of their goods before transport will sharply raise shipping costs on major trade lanes and trigger delays in moving cargo through ports, according to a new report.
In an assessment released Monday of a rule that has roiled the container shipping world, Cowen and Co. said the total cost of shipping an ocean container from Los Angeles to Shanghai "could increase by approximately 14 percent" because of the extra time and expense that shipping lines and their customers face. Those costs may include fees for weighing shipping containers, and charges for holding goods while information on the goods is collected and verified.
The report said apparel importers face the biggest potential impact when the rule takes effect July 1 since they will be moving new clothing lines to stores for the fall. Many of those importers may start shipping clothing by airfreight, which is far more expensive than ocean transport, to get around potential bottlenecks, the Cowen report said.
"Extended shipping times could result in greater airfreight usage for key back-to-school deliveries," the report said. "And potential inventory markdown or cancelled orders risk from delayed shipments."
To read the full report, please click here.