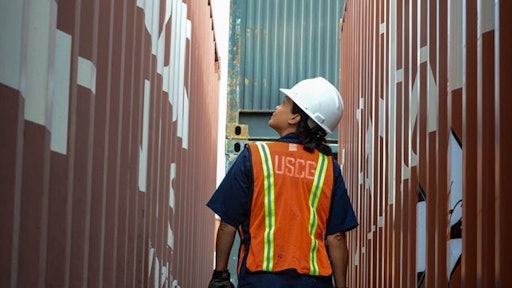 May 2, 2016—The U.S. Coast Guard says it won't seek new regulations on an international requirement for exporters to verify the weight of shipping containers, leaving it up to shipping companies and their customers to find ways to meet the looming mandate.
The announcement in a Coast Guard letter this week to the International Maritime Organization effectively rejects calls by some companies, including ship operators, for a national standard to settle a dispute that has divided the shipping industry. The agency instead says companies have the flexibility to comply with a rule aimed at ensuring that ships don't break apart at sea or sink because of overweight containers.
Container ship operators have said they won't accept containers for export that haven't been weighed and verified after July 1, when the new requirement takes effect, and insist they must work under common national guidelines. Exporting groups want the carriers to be more flexible in solving a potential supply-chain bottleneck that some fear could leave exports stranded after the deadline.
As far as the Coast Guard is concerned, any operator in the distribution channel can break the logjam without the federal government getting involved. "Shippers, carriers, terminals and maritime associations have outlined multiple acceptable methods for providing verified gross mass," or VGM, the Coast Guard wrote.
To read the full story, please click here.