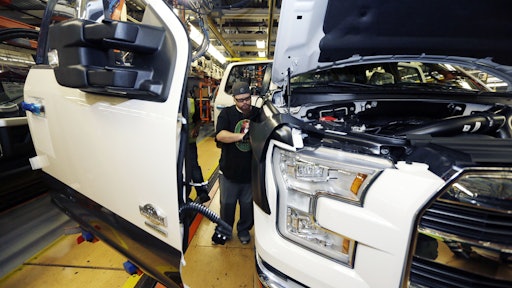 Feb. 8, 2016—Ford Motor Co. plans to construct a new assembly plant in Mexico and drastically increase factory production from that country, signaling the latest move of investment abroad by a Detroit auto maker after an expensive new labor deal was signed, according to The Wall Street Journal.
The company intends to add 500,000 units of annual Mexican capacity starting in 2018, more than double than 2015, according to people briefed on the plan. The plan reflects General Motors' $5 billion investment to double Mexican capacity by 2018.
Ford will construct a new assembly complex in San Luis Potosí and enlarge an existing factory near Mexico City. In 2015, Ford built 433,000 vehicles in Mexico, which comes to 14 percent of its North American production.
To read the full story, please click here.
Companies in this article