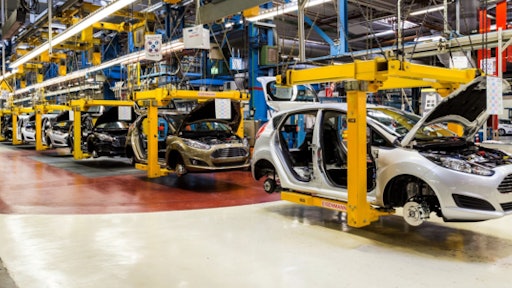 Ford Motor Co. CEO Mark Fields said the carmaker will shift the production of its small cars from the U.S. to Mexico, a move aimed at "reinventing" Ford's small vehicle business and cutting costs to help boost profitability.
"Within the next two to three years, a majority of our small vehicles will be built in low-cost areas," Fields said at the company's investor day, according to the archived audio provided by FactSet. "And for example, here in North America, we will have migrated all of our small car production to Mexico and out of the U.S."
In August, Ford CFO Robert Shanks said the company was seeing "sort of [a] car recession," according to a transcript of a conference call with analysts provided by FactSet.
A spokeswoman for Ford said Fields' comments weren't new news as Ford indicated last year it would stop making the Ford Focus and the C-Max small cars at the its Michigan assembly plant by 2018.
To read the full story, please click here.
Companies in this article