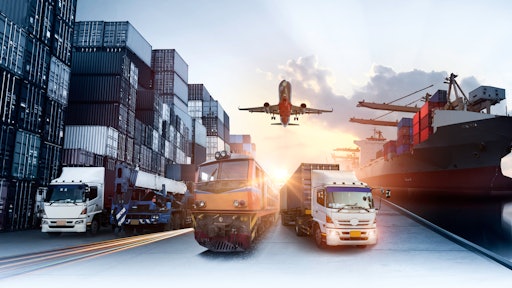 Travel mania/stock.adobe.com
When leaders think about what they need most to improve their supply chain processes, soft skills like collaboration and communication may not come to mind immediately. But APQC's 2022 Supply Chain Priorities and Challenges research with supply chain professionals found that many of the biggest barriers to process improvement in supply chain come from a lack of these skills.
When we asked supply chain professionals about the top obstacles they face when trying to improve their supply chain processes, respondents identified a lack of collaboration as the most pressing issue by a wide margin (Figure 1). Failure to collaborate has always been an issue in supply chain, but recent material shortages and logistics issues have pushed it to the fore. To find ways around these problems, supply chain professionals need to collaborate better and faster, both internally and externally.
Top obstacles to improvement
Improving collaboration can also help with the second and third obstacles. For example, collaboration—along with strong processes and business rules—is key to ensuring compliance with regulations and requirements:
» External collaboration is necessary to communicate requirements and track compliance with suppliers, vendors, data-sharing partners, and other third parties.
» Internal collaboration is necessary to ensure every employee understands their role in maintaining compliance as well as how and when to escalate compliance issues.
The pandemic and the transition to hybrid and remote work have also taken a toll on employee engagement. Building strong collaboration and communication practices across teams, business units, and geographies helps employees feel more connected to each other and the organization. Communities of practice are one way in which leading organizations accomplish these goals, since they provide the opportunity for supply chain stakeholders who rarely meet in person to develop meaningful, collaborative relationships and share knowledge across silos.
Collaboration is not a silver-bullet solution to supply chain obstacles. Policy makers continue to move slower than supply chains need, and that's still frustrating. And a collaborative work environment won't be enough to fix engagement problems if employees are underpaid and overworked.
Still, we at APQC like seeing collaboration in the number-one spot because it does help with these issues, as well as others such as communication challenges and navigating complex, cumbersome technology environments. Perhaps more importantly, collaboration is an actionable obstacle. Last year, supply chain professionals identified "too much change" as their top obstacle, but now, most have learned that the changes aren't going to stop. It's best to focus on the obstacles you can actually do something about.
Supply chains are focused on overcoming obstacles in 2022
While the challenges above are formidable, many organizations are ready to do what it takes to meet them. Almost 80 percent of supply chain professionals report that they have modified their strategy to help head off obstacles this year. By contrast, only 68 percent said the same in 2021. It's good to see more organizations taking a proactive approach to fixing problems. In some industries, there's an even stronger focus on updating the supply chain strategy. For example, in consumer products/packaged goods, 95 percent of organizations reported that they modified their strategy for 2022.
As you review your organization's strategy for the year, look for opportunities to develop collaboration both internally and externally. Internally, these opportunities could be a simple as a brown bag lunch, where experts gather with mid-career and novice employees to learn about current topics of interest. Externally, look for opportunities to huddle with your most strategic suppliers to develop solutions to common problems. While internal collaboration accelerates expertise and helps build collaboration and communication skills within your team, external collaboration is critical for forging new paths in the face of supply chain disruptions.