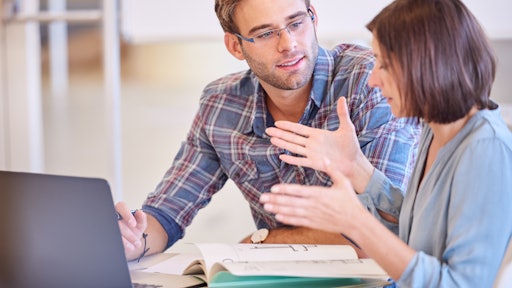 nakophotography AdobeStock_112315566
MasterClass expanded its MasterClass at Work learning and development (L&D) enterprise offering to include LMS integrations and new enterprise-exclusive content called Skill Builder and Paths to address the needs of today's leaders through active learning.
"There's been a regression in soft skills post-pandemic. The world has changed, and the workplace has drastically changed with it. Companies are starting to see gaps in how employees among different generations communicate, lead, and collaborate," says Nathan Smith, chief business officer of MasterClass, who recently joined the company. "The need for learning and development materials that make a real impact on behavior and an ROI to tie back to is now more important than ever, and MasterClass at Work helps companies bridge this gap."
From PR Newswire:
The bite-size content, immersive learning experience and employee engagement tracking allows businesses to match leadership lessons to their business needs.

Skill Builder focuses on a specific skill or capability such as public speaking, leading a team and personal growth. Each Skill Builder is delivered as a 20-minute video, and includes a narrator as the connective thread between instructors.

Paths start with a big challenge relevant to a role within the organization, and then outlines the steps a person needs to take and the skills and mindset they need to develop to solve that challenge.
"For most organizations today, employee success requires a holistic approach to learning – one that nurtures both emotional well-being and skill-focused development," says Dr. John Scott, head of learning design and strategy for MasterClass. "By combining amazing storytelling with evidence-based learning design frameworks, we're keeping employees engaged and helping them develop the skills they need to be more successful at life and in work."