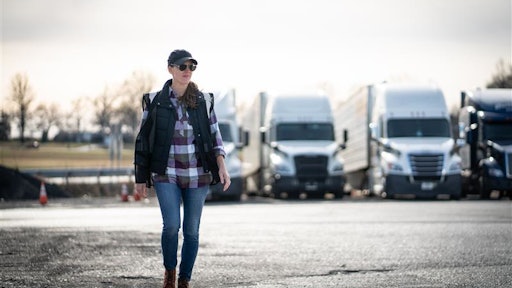 5m3photos - stock.adobe.com
Workplace cultures that are strong in diversity and inclusion (D&I) have been linked in increased productivity, and companies in commercial freight transportation are increasingly formalizing diversity and inclusion policies, according to the 2023 WIT Index, developed by the Women In Trucking Association (WIT).
"In recent years, many companies in transportation have made their D&I policies publicly available not only to provide transparency to potential job seekers on the importance of gender diversity to their corporate culture but also for customers and business partners," says Jennifer Hedrick, president and CEO of WIT. "As a result, diverse and inclusive workplaces earn deeper trust and more commitment from their employees and key stakeholders."
Key takeaways:
Approximately 56.4% of companies confirmed their organization has a formal policy, showing a significant increase from 2022, while 19.3% say their company currently does not have a formal policy in place.
Approximately 19.3% confirmed that their company is currently in the process of developing a formal D&I policy.
In addition, the percentage of female leaders in transportation companies continues to increase, according to the 2023

WIT

Index. In fact, 31.6% of C-suite executives in transportation companies are women, 36.9% of company leaders are female, and 28.4% of boards of directors are women.