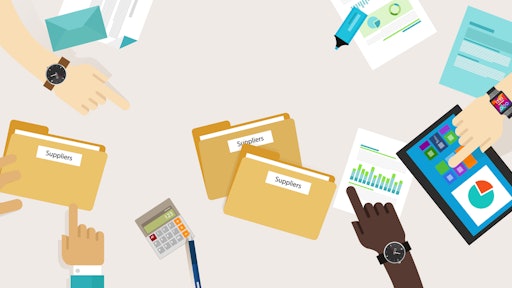 bakhtiarzein/adobe.stock.com
Over the past few months, I've heard from three companies that are struggling with turnover among professionals who manage their rebate programs. It's alarming to discover that highly trained and experienced people who play a critical role in rebate management are either retiring or moving on to different roles. Then again, it isn't exactly a surprise rebate management isn't often at the forefront of major business topics and improvement initiatives, as it's typically viewed as more of a reluctant behind-the-scenes necessity rather than a top-line priority.
There are several reasons rebate management has this reputation. It frequently involves a range of labor-intensive processes and requires significant oversight and doesn't receive sufficient attention from company leaders. Each element of this status quo could be drastically improved if companies would focus on implementing a centralized digital rebate management solution capable of facilitating internal and external communication and collaboration between peers and supply chain partners. With this, a load of profit leakage would be addressed by eliminating errors and inefficiencies while maximizing the effectiveness of rebate programs.
Rebates can have an enormous impact on earnings as well as the long-term health of relationships between suppliers and distributors but companies aren't even coming close to fully leveraging them.
We're talking about earnings the health of your bottom line! Perhaps part of the reason experienced rebate managers are moving on is because the job is laden with a mountain of tracking, disparate processes, processing errors, disputes and audits. In some orgs, this becomes a job that lacks respect, resources and support. Making the job look too lackluster and not worthy. Instead of allowing these invaluable professionals to languish, we should examine how companies can retain these individuals and help everyone do their best work.
How rebate management has evolved
Rebate management has come a long way from when data had to be manually recorded and physically transported (snail mail) between supply chain partners. When electronic data interchange (EDI) was introduced, partners were able to use standardized forms, streamline data gathering and processing and improve communication efficiency. Many companies have failed to adopt these systems. Manufacturers and distributors are still using disparate and outdated communication and collaboration processes and this is hobbling their ability to create an efficient rebate management environment.
Supply chain companies cite their failure to digitize rebate management as a lack of resources. Competitive pressure is becoming so intense that some form of digital transformation is obligatory. A 2022 Gartner survey found 61% of supply chain leaders state technology is a source of competitive advantage a proportion that will only rise in the years ahead. PwC reports that the top concern supply chains have regarding digitization is budget constraints, which were cited by 48% of leaders.
The top two supply chain priorities (by a vast margin) are increasing efficiency and managing/reducing costs. Digitization is among the most effective way to accomplish both goals. This may be why the third-most-cited priority is the automation of processes and analytics, which digitization makes possible. As the use of EDI and APIs become more widespread, a missing piece remains. A centralized platform which provides transparency and collaboration internally and externally between peers and supply chain partners.
Why are companies losing rebate specialists?
Supply chain logistics can be extremely difficult to manage because there are so many moving parts. Visibility is crucial and rebate specialists suffer from lack of insight. A Kenco survey found that 90% of supply chain professionals say visibility technology is a high priority. Visibility is an essential component of rebate management, as supply chain partners need as much real-time data as possible on operational performance, market conditions, potential disruptions and all other relevant variables to generate accurate forecasts and negotiate mutually beneficial agreements.
One reason rebate specialists are becoming disaffected is the fact that they're asked to monitor all aspects of supply chain relationships without the resources necessary to track process flows, determining the source of errors, keeping up with rebate calculations and accounting demands, agreement terms and conditions and reporting requirements which are all integral to any rebate program. Considering how difficult it is to replace tenured rebate specialists who understand the intricacies of rebate management, there's no reason for supply chain companies to alienate these professionals, especially at a time when turnover is already a problem more broadly.
Suppliers and distributors reassess their business relationships, mend their supply chains, and prepare for a possible recession in 2023. Rebate programs, processes and earnings also need to be reassessed. It has never been more important to reflect in this area of your business to mitigate risk, increase the bottom line, and maintain healthy partnerships. It's time for rebate management to enter a new era. The wise will reassess and invest in solutions now before the tenured, experienced and invaluable resources leave.
Revolutionizing rebate management
Supply chain companies simply must stop relying on cumbersome manual processes to manage their rebate programs. These antiquated ways are slow, inefficient and highly error prone. An Enable survey found that over one-third of companies still use spreadsheets to document and share rebate deals. It's no wonder 64% said they had encountered challenges with their deal management practices.
To overcome these challenges, it is vital to have a collaborative, transparent and scalable rebate management solution that supports supplier and customer rebate programs. Your solution should also be capable of handling other rebate programs such as complex special pricing agreements, marketing and co-op funds, commission programs and platform integrations that help with data and price optimization.
Solutions can be ERP agnostic which allows companies to work with many partners' systems simultaneously. By making rebate mundane processes non-user-dependent, rebate specialists won't waste time and energy on menial tasks they'll be able to focus on the big picture by optimizing deals and forecasting spend and earnings to assist in the development of annual operating plans.
Supply chain leaders need to plan strategically and invest in solutions that fully leverage their resources, including human capital. The overemphasis on manual processes and outmoded legacy systems in the supply chain sector simply isn't working any more. When companies deploy software solutions that can manage data logically rather than manually, they won't just have a competitive advantage they'll also improve retention for valuable personnel like experienced rebate managers.