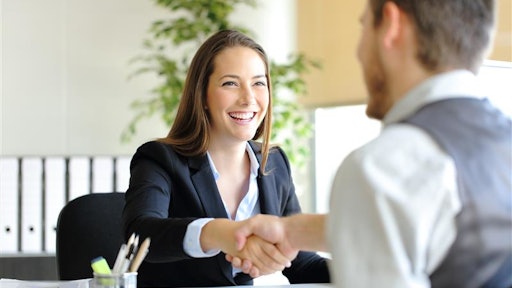 Stellar
RevTech Ventures and Equity At Work announced the RevTech Equity for Women Fund to enable the next wave of female innovators transforming the retail industry. The new fund is led by the youngest female fund manager in Texas, Rachel West, head of the Seed Stage Investment Team at RevTech Ventures, as well as David Matthews, Managing Director at RevTech Ventures, and Michelle Bogan, CEO and Founder of Equity at Work.
RevTech Ventures is a leading early-stage venture capital firm specializing in brand and technology investments that create the future of retail. Equity At Work consults with companies to create more diverse, inclusive and equitable workplaces.
Traditional retail continues to be upended, and the COVID-19 pandemic has only accelerated that trend, creating opportunities for new retail concepts and technology solutions. RevTech Ventures and Equity At Work are raising this fund to not only capitalize on the recent changes in consumer behaviors and expectations, but also to capture the burgeoning pipeline of female-led entities. According to a recent McKinsey report, Diversity Wins: How Inclusion Matters, "When women are well-represented at the top, companies are 50% more likely to outperform their peers."
"I am excited for Equity At Work to partner with Revtech Ventures in launching this fund so we can directly support and invest in innovation from women-led startups. Investing in female founders, co-founders and leaders is not only the right thing to do, it makes good business sense," said Michelle Bogan, founder and CEO, Equity At Work.
"Some of our best performing investments are founded by women; The Citizenry, for example, has been a home run. Unfortunately, systemic issues cause many other female-led startups of this caliber to be overlooked. In working with entrepreneurs through leading SoGal Dallas, I have realized that the first step and biggest barrier is often securing the first VC-backed check. RevTech has a direct opportunity to move the needle, a passion for increasing female representation in the industry, and a focus on delivering superior returns," said West. "We are uniquely poised to capitalize on the changing landscape of retail - both in diverse representation and technological advancement - and I'm grateful to be a part of the team driving this change. By doubling down on female entrepreneurs, who according to Boston Consulting Group, deliver twice as much revenue per dollar invested than male counterparts, we can generate even higher returns."
RevTech Ventures attributes the following drivers to its recent successes with female-led companies including The Citizenry and Topl:
● Mentor network of former Fortune 500 CEOs and startup executives
● 100+ executive network members made up of current retailers and subject matter experts
● Exclusive focus on retail concepts and technologies