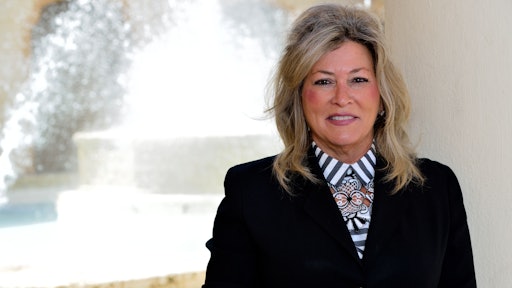 Ryder

Ryder System, Inc. announced that Executive Vice President and Chief Marketing Officer Karen Jones was recognized by the South Florida Business Journal at its 2019 Influential Business Women Awards luncheon at the Pier Sixty-Six Hotel & Marina in Fort Lauderdale, Fla., on March 15.
The annual award ceremony recognizes female executives from Miami-Dade, Broward and Palm Beach counties for their career achievements, exceptional leadership and community involvement.
"Throughout my career, I've been in fields that traditionally have been slower to have women in leadership positions," said Jones. "However, if you know how to effectively build meaningful relationships across business segments and even industries, things like gender matter a lot less. People want to work with those who are confident, collaborative, and good at what they do."
A member of Ryder's leadership team, Jones is responsible for all marketing and new product development efforts that lead to revenue generation and better customer experiences, across Ryder's business segments. Since joining the company in 2013, Jones has elevated the role of marketing to a critical ingredient in driving revenue, which has been instrumental in Ryder's six consecutive years of record growth, with revenue now topping $8.4 billion.
Most recently, Jones led the ideation, creation, and implementation of COOP by Ryder, a first-of-its-kind peer-to-peer asset sharing platform for commercial trucks, which is now available in South Florida. She was also integral in the development of RyderGyde, a one-of-a-kind mobile app enabling drivers, fleet owners, and fleet managers to manage their fleet from their smartphone or tablet.
"I've always believed in doing things that matter, not only in business, but also in my community," said Jones.
Jones serves as an executive board member for Jackson Health Foundation, where she works hard to ensure residents of South Florida have access to health care services. She also serves as an executive board member of the Broward Public Library Foundation, where she helps members of the community gain access to books, computers, and small business resources.