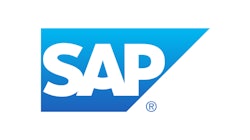 Walldorf, Germany May 23, 2002 German enterprise software powerhouse SAP has appointed a new head for its North American division as part of a shakeup of the company's sales and customer support organizations.
SAP named Leo Apotheker, formerly president of the company's Europe, Middle East and Africa (EMEA) operations, to the newly created position of global field operations president. Apotheker, a 14-year veteran of the software giant, will oversee all SAP field operations worldwide, reporting directly to SAP Co-chairman and CEO Henning Kagermann.
Apotheker also will serve as acting head of SAP's North American operations, with Wolfgang Kemna, current president and CEO of SAP America, moving to executive vice president of global initiatives. Kemna will lead a new organization dedicated to SAP's global strategic initiatives in customer relationship management (CRM) and supply chain management (SCM).
For his first move in his new post, Apotheker named five members to his new global field operations management team, appointing current SAP executives to head up EMEA, Asia-Pacific, Japan and Latin American regions, as well as a new senior vice president for global sales operations.
As part of the software company's reorganization, its Americas division will be split into separate North American and Latin American units, the latter to be led by Raul Vejar, current head for that region.
"SAP has the technology, products, and people to win worldwide, and now we are creating an unbeatable global go-to-market team," said Apotheker in a statement from the company. "SAP's customer-driven culture is exemplified by this organization, and I am personally looking forward to guaranteeing all customers, regardless of where they are in the world, optimized solutions and a consistent level of service."
The shakeup comes just a month after SAP reported a drop in sales for the first quarter, a result that the company blamed in part on slow sales in the United States, where a weak economy has dampened customers' appetites for new information technology investments. The latest move also follows a U.S. shakeup two years ago that brought Kemna in to head the company's Americas' operations.
Companies in this article