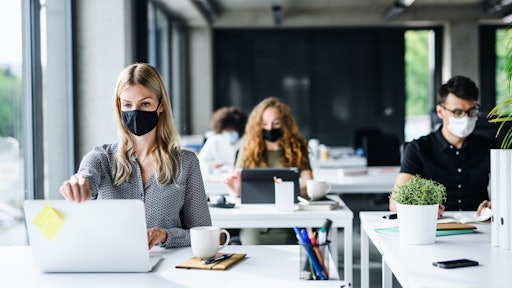 Halfpoint - stock.adobe
Over half of supply chain organizations have improving diversity, equity and inclusion (DEI) as an objective or goal, but only a quarter have formal targets, according to a report published by Gartner, Inc. and the Association for Supply Chain Management (ASCM).
Nearly 59% of surveyed supply chain organizations reported having some form of objective to improve any dimension of DEI, and 23% of those organizations have formal target or goals included in management scorecards.
"This makes sense when you look at the social justice movements of 2020. The largest global companies have globally recognizable brands, so they were under a lot of pressure to take action," says Dana Stiffler, VP analyst with the Gartner Supply Chain Practice. "In a global organization, it's more likely they'll have a DEI officer or an HR leader that owns and cascades the DEI strategy. Where this is not happening fast enough, some chief supply chain officers (CSCOs) have designed and launched their own initiatives."
"Building a diverse workforce is essential, not aspirational," says ASCM CEO Abe Eshkenazi. "Diversity of thought, influence and input — particularly from women and people of color — is crucial to today's global supply chains."
From Gartner Inc.:
Only 24% of small business supply chains have improved DEI as an objective.

Only 9% of vice presidents in supply chain organizations in the United States, Canada, and Europe are people of color.

36%

of respondents said that the supply chain organization is leading initiatives, while 20% said their company has enterprise-wide initiatives. This leaves 44% who don't have any kind of initiative or are still considering starting one.
Companies in this article