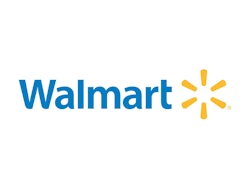 Walmart is investing more than $1.2 billion in its supply chain process to support its Chinese operations.
The retailer plans to use the money to build or upgrade more than 10 logistics distribution centers in China over the next 10-20 years. The investment comes just after Walmart's South China Fresh Food Distribution Center opened up in March. The center serves more than 100 stores in Guangdong and Guangxi, China, with daily distributing capacity of up to 165,000 cases of products, Chain Store Age reports.
Walmart will also enhance data storage and analytics using the Data Lake international big data platform and new mobile applications that allow supply chain managers to mobilize and visualize performance management. In addition, the company will develop standard operating procedures and employee training programs to meet international standards.
"Walmart continues to increase investment in supply-chain logistics in order to enable our omnichannel development, continue to provide our Chinese customers with great fresh products, and improve our service," said Ryan McDaniel, senior VP of Walmart China supply chain, in a statement. "We will invest to build more than 10 in China in the next 10-20 years."