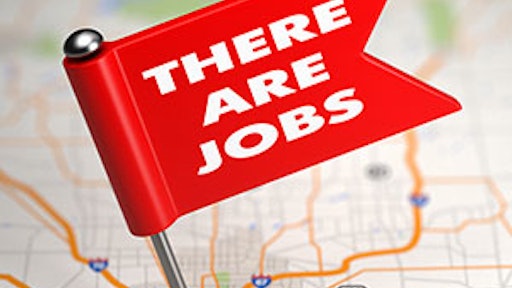 The Labor Department reported that 201,000 jobs were added in August, higher than the 190,000 positions that was expected by economists. The unemployment rate remained at 3.9 percent, while average hourly earnings rose by 0.4 percent.
In a summer where partisan bickering and an impending trade war took over the news, many expected the economy to crumble. However, the impressive streak remains.
The New York Times reports that jobless claims this week have seen the lowest levels since the 1960s. However, the job market can vary depending on the area of where people live. Lower-wage workers rarely move for a job, so location is crucial.
ZipRecruiter had 68,500 job postings for administrative assistants this year that brought in more than 8.1 million applications. Meanwhile the 1360,000 warehouse jobs pulled in 9.3 million applicants, the Times reports.
With unemployment being at an all time low, there is a severe labor shortage within the supply chain industry. The Times reports that ZipRecruiter currently has 246,000 trucking positions listed, but the jobs only had 12 responses. Companies are trying to change the atmosphere to provide a more pleasant workplace condition, tuition reimbursement and are offering high wages in an attempt to lure people in.
The New York Times reports that August was a particularly quirky month as there were more working working days than in July. Salaried workers will register having a lower hourly wage for the month.
The August estimates will be revised twice in the coming months.
To read the full original article, please click here.