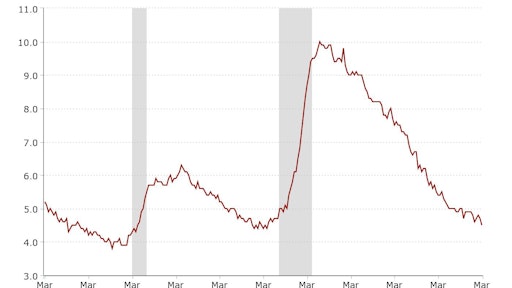 Job growth turned in a disappointing showing in March, according to data released Friday by the Labor Department. It is the latest official snapshot of the state of the American economy.
The Labor Department reports 98,000 jobs were added last month, with economists originally anticipating a gain of about 180,000. Hiring in March was expected to drop after the monthly gains of more than 200,000 in the two previous months, but this was the weakest showing for the economy in nearly a year. Although it represents just one month's data, it will raise questions about whether improving business sentiment is actually translating into any meaningful action by employers.
On the other hand, at 4.5 percent in March, the unemployment rate is at its lowest point since May 2007, marking a milestone in the long road back from the Great Recession.
To read the full original article, please click here.