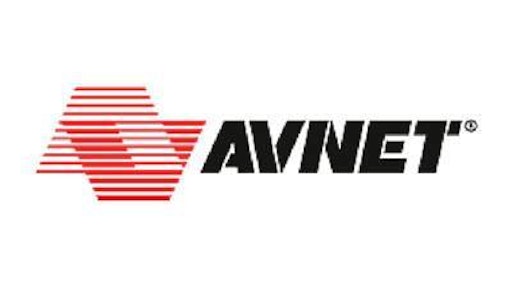 Avnet, a business-to-business technology distributor, has been recognized as a 2017 World's Most Ethical Company for the fourth consecutive year by the Ethisphere Institute, a global leader in defining and advancing the standards of ethical business practices.
"Avnet has a reputation of helping our customers win, whether they're makers, startups or large technology manufacturers," says William Amelio, Avnet's chief executive officer. "Trust is at the foundation of everything we do in supporting customers worldwide at every phase of the product lifecycle. Our team earns the trust of our customers and suppliers each day. Enabling the success of our customers will never come at the expense of the highest standards of ethics and integrity or of the relationships with our global site communities. Ethisphere's recognition is a testament to Avnet's commitment, global competitiveness and focus on social responsibility, and I know our employees take great pride in this repeated recognition."
Avnet has aligned its programs in ethics and compliance, corporate citizenship and responsibility, governance, and innovation with its business strategy. For example, the company invested in creating the Avnet Innovation Lab at Arizona State University as part of aligning its corporate social responsibility focus and its business strategy. This partnership with the academic community spurs economic growth and helps aspiring technology entrepreneurs accelerate their ideas to make the world a better place and take their inventions to the next level. The participants in this lab are using technologies such as the Internet of Things (IoT) to redefine how people shop and drive, while also protecting citizens from dangerous biological agents and volatile organic compounds.
Every year Ethisphere honors those companies who recognize their role in society to influence and drive positive change; consider the impact of their actions on their employees, investors, customers and other key stakeholders; and use their values and culture as an underpinning to the decisions they make every day.
"Over the last 11 years we have seen the shift in societal expectations, constant redefinition of laws and regulations and the geo-political climate. We have also seen how companies honored as the World's Most Ethical respond to these challenges. They invest in their local communities around the world, embrace strategies of diversity and inclusion, and focus on long term-ism as a sustainable business advantage," explains Ethisphere's chief executive officer, Timothy Erblich. "Congratulations to everyone at Avnet for being recognized as a World's Most Ethical Company."
Methodology and Scoring
The World's Most Ethical Company assessment is based upon the Ethisphere Institute's Ethics Quotient (EQ) framework, which offers a quantitative way to assess a company's performance in an objective, consistent and standardized way. The information collected provides a comprehensive sampling of definitive criteria of core competencies, rather than all aspects of corporate governance, risk, sustainability, compliance and ethics.
Scores are generated in five key categories: ethics and compliance program (35 percent), corporate citizenship and responsibility (20 percent), culture of ethics (20 percent), governance (15 percent) and leadership, innovation and reputation (10 percent) and provided to all companies who participate in the process.
The full list of the 2017 World's Most Ethical Companies can be found at http://worldsmostethicalcompanies.ethisphere.com/honorees/.
Companies in this article