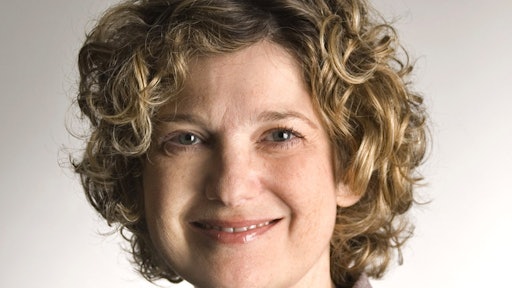 Bloomington, Ind.—Nov. 28, 2012—Nearly 20 companies with innovative supply chain operations have entered into a new alliance with Indiana University's Kelley School of Business to create opportunities for faculty and students. The Supply Chain Alliance will be a forum for interaction between the companies, Kelley faculty and top students interested in careers in supply chain management.
"The Supply Chain Alliance was established to serve the interests of our students, faculty and external corporate partners by providing thought leadership, research opportunities, teaching materials and programs in this business segment that is important to the state of Indiana and the global economy," said Idie Kesner, Interim Dean of the Kelley School and the Frank P. Popoff Chair of Strategic Management.
Part of the Department of Operations and Decision Technologies, the Supply Chain Alliance will provide a setting where supply chain leaders and faculty can exchange leading-edge supply chain management practices. Directed by Rhonda Lummus, Clinical Professor of Supply Chain Management, The Supply Chain Alliance will also improve visibility of the supply chain industry to attract top students interested in careers in supply chain management to the Kelley School.
With a growing manufacturing and logistics sector, Indiana is a center for supply chain activity—the management of a network of interconnected businesses involved in creating and distributing products and services, from raw materials to finished products.
Member companies include ArcelorMittal USA; Bosch; Carlisle; Chrysler Corp.; Cook Medical; Exel; FedEx Solutions; W.W. Grainger; GE Healthcare; Kimball International; Redcats USA; Target Distribution; and Whirlpool Corp. Other partners in the alliance include C.H. Robinson Worldwide Inc.; Cardinal Health; Manitowoc; and Tempur-Pedic International.
"The Kelley School's Supply Chain Alliance is unique in that members have the opportunity to work with faculty to develop students that better meet industry needs," said Lummus. "At the same time, faculty and students gain access to real-company problems for classroom projects and research."
Educational offerings
The Kelley School is a recognized leader in the area of supply chain management. U.S. News and World Report ranked Kelley's undergraduate operations management major seventh and its supply chain management program 12th. The publication also ranked the school's MBA specialty in production and operations 10th overall and third among public universities.
The school's Bachelor of Science degree program provides a broad-based curriculum in strategies and techniques for effective management of supply chains; while the operations management major complements degrees in marketing and finance for students seeking careers in manufacturing and service firms. Its MBA program offers both a major and minor in supply chain and operations. These graduate programs are complemented by the school's supply chain and global management academy. Its Kelley Direct program—the first online MBA program from a top 20 business school to offer classes taught by the same faculty who teach in its in-residence programs—also offers a Master of Science in global supply chain management designed for working professionals.
Companies in this article