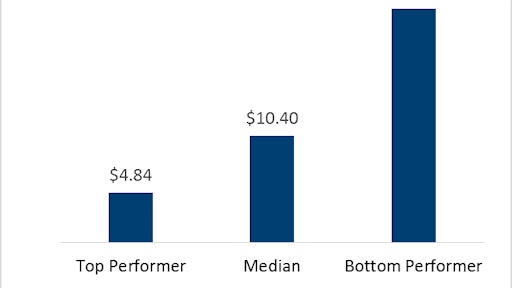 APQC
Supply chain planning begins with a solid understanding of organizational and business strategy and then translating that strategy into the full spectrum of supply chain planning activities (e.g., network optimization, setting standard operating procedures, conducting sales and operations planning, defining outsourcing policies, and assessing supply risk).
As a process group, supply chain planning encompasses a broad range of processes, all of which are closely tied to the success of an organization's supply chain. According to APQC's Process Classification Framework (PCF) for supply chain planning, there are eight distinct processes in supply chain planning (Figure 1). Cascading from each process, there are numerous activities and tasks required for success.
Processes Within the Supply Chain Planning Process Group
4.1.1 Develop production and materials strategies (10221)
4.1.2 Manage demand for products and services (10222)
4.1.3 Create materials plan (10223)
4.1.4 Create master production schedule (10224)
4.1.5 Plan distribution requirements (17042)
4.1.6 Establish distribution planning constraints (10226)
4.1.7 Review distribution planning policies (10227)
4.1.8 Develop quality standards and procedures (10368)
Whereas the PCF provides a framework for understanding supply chain planning processes, key performance indicators (KPIs) provide a basis for assessing how well those processes are executed.
Cost measures are the most traditional measures used in evaluating process performance. The total costs to plan for and align supply chain resources includes personnel, systems, overhead and other costs for both internal resources (those within the enterprise or parent organization) and external or outsourced resources (such as third-party organizations) that perform any part of the group of processes.
Total supply chain planning costs are best measured by the benchmark—total cost to perform the process group "plan for and align supply chain resources" per $1,000 revenue—which highlights the total costs associated with all the processes outlined in Figure 1. It is normalized (or divided) by revenue in thousands of dollars to enable organizations of different sizes to compare performance and mitigate issues of organizational scale.
The amount spent by organizations on supply chain planning varies widely. What is notable is that a sizeable gap in performance exists, with bottom performers' costs per $1,000 in revenue more than four times higher than top performers (Figure 2). Moving from bottom-performer to top-performer status represents a potential cost savings of $17.9 million for an organization with $1 billion in annual revenue.
Top performers, in terms of those with the lowest total supply chain planning costs, share some commonalities in practices that may drive down costs. To a great extent, top performers:
Continuously evaluate all data sources used in key business decisions
Share inventory information with customers in real time or nearly real time
Use statistical process controls to monitor key production processes
Track asset management data and use it in predictive analysis for preventive maintenance.
As the benefits of other internal cost-cutting efforts taper off, more organizations are beginning to understand that some of the biggest opportunities for operational efficiency and cost savings lie outside of the organization within the supply chain. Some organizations are developing closer relationships with key suppliers, leading to innovation benefitting both parties. Another common step is outsourcing of some supply chain activities to other organizations. By focusing on what it does best, an organization engaging in outsourcing can streamline supply chain processes and reduce staffing costs associated with these processes.
However, using cost alone as the basis for decision making can have unintended consequences on quality, cycle time, and other strategic concerns. That is, lower cost is only better if the organization is hitting its targets in terms of supply chain planning efficiency, productivity, and effectiveness. When selecting lower‐cost options—including outsourcing—APQC advises to consider how each option will ultimately impact customer satisfaction.
Supply chain planning is an area in which an organization must invest, given the vital relationship between supply chain planning and successful supply chain outcomes. It becomes a matter of being efficient and effective with that investment and making the right choices when spending on supply chain planning.