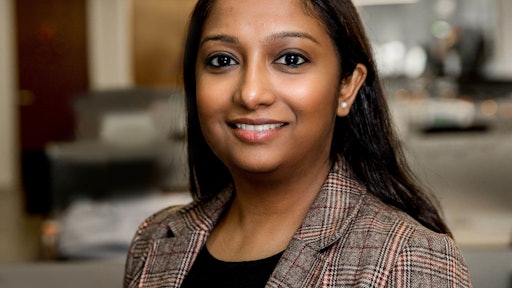 Supplier-enabled innovation (SEI) is a hot topic right now - and for good reason. When managed well, it can benefit a business in many ways.
The potential for direct bottom line impact is important. It drives financial growth, both through new revenue streams from innovative products and services and from close collaboration with suppliers improving cost optimization across the supply chain. A partnership approach also reduces product launch costs and externally sourced innovations tend to reach commercialization faster, which is important as competition intensifies in many sectors.
Beyond the more obvious benefits, supplier-enabled innovation can expand organizational capabilities by tapping into supplier skills and knowledge, and increase the nature and volume of R&D. SEI also engages multiple business functions including procurement, R&D and product development, encouraging greater corporate collaboration. This can drive internal efficiencies such as alignment around core goals and more effective transfer of knowledge. This then accelerates the innovation pipeline and reduces risk in the process.
Building strategic partnerships can also elevate the profile of a business with a supplier, increasing influence in their business and ensuring their product development is more focused on a company's current and future needs.
Getting SEI Right
To get SEI right, you must have all the information for effective decision making to hand. Where are the opportunities in your market? Where to focus your innovations? Are current suppliers matched to your business needs? Having the right market intelligence and looking at adjacent markets as well as your own are essential for understanding where your focus should be.
A thorough examination of your current and potential suppliers is an important start point, especially when looking at their focus points and innovations. One underused information source is patent research, which can identify and benchmark companies who are innovating in strategic areas of interest for a business — be that finished products, packaging components, unique ingredients or manufacturing processes.
Patented research allows companies to keep a close watch on suppliers' filings and upcoming expiries. This will subsequently direct which partnerships they should build and nurture, or terminate.
Innovation +….
Supplier choice for SEI are based on more than innovation track record alone. Other key considerations are:
Sound and compatible business foundations:

Can all your suppliers demonstrate long term financial stability?

Do the standards suppliers work to, in areas such as environmental, social and governance (ESG) and quality control, map to your own?

Collaboration ability,

conveyed by strategic alignment around product/service goals, an agreement on the key values of collaboration and governance pertaining to innovation projects:
o Is there a firm agreement on the innovation pipeline, the intellectual property rights and the mode of collaboration across the two organizations?
Conformity

, both the commitment of top management and the cultural compatibility of corporate cultures:

Is there buy in at the top of both organizations for closer and smoother collaboration with suppliers?
o And are your corporate languages and cultures compatible?
How Can You Get the Answers?
Identifying the right tools, such as research and data analytics, to drive visibility into your supply chain and the wider environment is critical to gaining appropriate insight.
Human intelligence plays a key role in deploying research and data-driven tools. Data collection, aggregation and enrichment need human intervention to ensure that these tools are fed with accurate information to deliver actionable insights.
Making sure you bring in the right experts, not only from across your business, but also from outside the business. Leveraging external opinion gives you visibility of wider market trends, helping to identify today and tomorrow's priorities.
Finally, learn and take best practice from others. It has been found that having the right internal structure can make or break new initiatives: companies often create dedicated innovation teams or establish new job functions with the specific remit of driving innovation collaboration with key suppliers. This has been witnessed across key players in many verticals such as Toyota and Brose in automotive, P&G in consumer goods, J&J and Roche in pharma, and Paul Fabrications in aerospace.
Combining the appropriate tools, human intelligence and organizational structure can ensure you focus on the areas necessary to bring a successful SEI initiative to life.