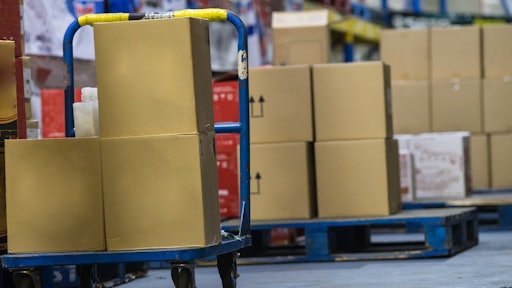 Cat027/stock.adobe.com
Stock replenishment is the act of topping up the products in your stores to support fulfillment, whether for online shopping, curbside delivery or shopping in store. And as peak season approaches, finding that fulfillment sweet spot that keeps a variety of shoppers happy is integral to coming out on top. Add in multiple methods of store fulfillment and you've got a lot to balance.
While doorstep delivery is going to remain popular this holiday season, it's also the first time in two years that the CDC is no longer emphasizing social distancing guidelines as a key method to reduce exposure. Folks are ready to get out of their homes and everyone wants something different.
There are few key things to keep in mind when putting together your store replenishment strategy:
Invest in good employees…and make their job easy
This one almost goes without saying, but if you don't have the right job force in place there's no way to keep up with everything that comes with store replenishment: refilling shelves, picking and packing parcels, staffing curbside delivery and in-store pick-up, etc. So how do you hire the right number of employees? Do the math! If you have a target of 800 parcels per day and workers can only pack 30 a day, you're going to need 27 employees to get the job done, plus a whole bench of back-ups. Don't be afraid to overhire, make sure you have enough talent that can step in no matter the situation. Don't make the mistake of waiting until you can't fulfill before staffing up.
When hiring seasonal employees, find people that respond well to incentives such as competitive pay or inhouse discounts on purchases. Operationally, making employees' jobs as turnkey as possible by optimizing picking/packing and store replenishment schedules results in more efficiency and less errors. Imagine your store like a fast-food restaurant franchise where systems and processes are the same everywhere and it's nearly impossible for your staff to make errors once they're trained properly. If you treat your workforce well, they will respond by coming back the next peak season, which will save you cost on recruitment.
Don't be afraid of change and offer variety
If you plan on offering delivery from the store and click and collect this holiday season, then make sure you have the right systems and processes in place now instead of waiting until peak season hits. Some retailers are bound to shy away from these options, arguing that they are too much work or there is not enough space in the store. But the truth is that the best companies aren't just going with the direction of the wind, they're changing it.
It's never too late to pilot a new method of fulfillment; customers crave flexibility and by offering a variety of shopping options – click and collect, local same day delivery, and curbside pickup – customers will be flocking to you not just for your products, but because your brand is innovating the way people shop.
Find a stock replenishment partner to help your company grow
Not every store has space for unlimited amounts of in-store storage space and so finding the right partner that can help you think creatively and maximize your fulfillment options is key. Stores that reside in crowded urban environments often have specific fulfillment needs since a 53' foot dry van isn't always the best option for midtown Manhattan. An innovative partner that will right-size transportation options for a variety of different needs from a box truck with a liftgate to a sprinter van can be much more agile and even lower costs and emissions.
A transportation partner that takes the logistics of fulfillment out of your hands by designing a solution and managing communication to stores ensures that you're able to focus on peak season demand generation campaigns and not whether stores have a higher bounce rate than your website.
It is possible to create a fulfillment strategy that works if you have the right mindset, employees, and partners to help you succeed. Preparing in advance and thinking creatively can go a long way towards a successful peak season.