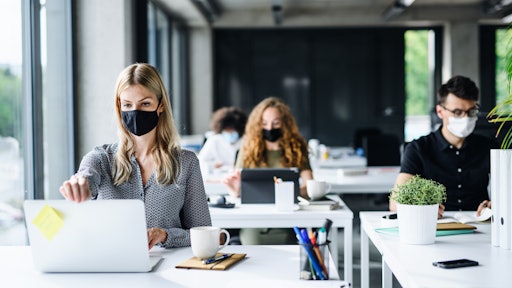 Halfpoint - stock.adobe.com
Customer service is one of the most critical components of the logistics and supply chain management. It is through customer service that customers get a feel of the product and the business that is selling it. While some organizations do not think customer service has anything to do with supply chains, nothing could be further from the truth. The fact is, the supply chain is only complete when the product has reached the customer. As such, it is from customer service that the company gets to hear from the customer. Customer service knows all the pain points and the demands of the clients, and this data can help improve the supply chain.
The evolution of the supply chain function
It was not so long ago when logistics and supply chain management were all about getting the products to the customer at the right time and right place. In the modern world, there are much broader objectives to meet that include enhancing organizational competitiveness and growth. Supply chains are getting more intertwined and more extended, which has put a lot of pressure on shippers. According to Geodis supply chain survey, up to 70% of business organizations believes their supply chains are either "extremely" if not "very" complex. Since the supply chain is becoming a very important cog that drives business performance, companies need to adapt to a dynamic market. Customers now expect better quality in delivery times, timely communication and quality of product shipped. This means that the company has to develop a reliable logistics and supply chain infrastructure as well as meet customer service experience expectations.
Customer service experience expectations
Customers have come to expect a certain level of service when they contact a business to buy, book maintenance, inquire or dispute a transaction. Some expectations include:
1. Knowledge. Customer service staff needs to be knowledgeable about the company products and support systems, so that they can deal with any queries fast and efficiently.
2. Dependability. The perception of customer service provided is typically colored by the initial offer and what they actually get on subsequent interactions.
3. Empathy. The customer might not always be right, but the staff needs to be attentive and courteous in explaining issues and help them understand why things are the way they are.
How to use customer service to enhance supply chain management
1. Train customer service reps. Customer service reps (CSRs) need to be trained to find pain points and resolve them. They also need to have a sales aptitude and an understanding of company products that can best serve the customer. Sales savvy CSRs tend to be better at addressing customer pain points and offer suitable solutions in-house. The best way to ensure a cohesive experience from customer service reps is to have a company manual for training all staff.
2. Integrate customer service with order entry systems. In the hyper-competitive world, order fulfillment is typically a bone of contention between companies and customers. Customer satisfaction can be distorted due to the poor delivery times of internet orders. Integration of the order entry and delivery systems makes it easier for customer service reps to help customers know where their package is in the delivery chain. This usually increases customer satisfaction.
3. Create a cohesive experience across the subsidiaries. Many modern companies have branches and subsidiaries in different states, countries and even continents. In some companies, subsidiaries in the UK may have different experiences and quality from one in the United States. This can distort customer experience when they visit the other country. Customer service and supply chain dynamics need to be very similar, if not the same, across different locations and subsidiaries. The best way to create a cohesive experience is by training the staff on the right skills and values that the company upholds.
4. Make customer service and supply chain adaptable. The provision of exceptional customer service in the modern complex supply chain environment is a huge challenge. One of the best ways of dealing with such a challenge is to adapt the supply chain to customer needs right from the time of purchase until the product arrives at the customer's doorstep. This could include custom transportation provisions for clients that require specific packaging or pricing. Customer service can collaborate with the people in charge of packaging and transporting the merchandise to ensure customer wants and needs are met.
5. Make it easy to contact customer service. To enhance customer satisfaction, there needs to be multiple ways to contact the company. Not everyone is comfortable using email or making a phone call, and hence the company needs to provide all manner of ways to easily reach customer service. These may include social media, website chat, mobile and phone. As such, any clients who need to communicate with customer service, sales, accounting or any other department will find their communication seamless and fast regardless of the communication method they opt for. The customer support team needs to be trained on how to deliver exceptional service to customers on every platform, so that they can reassure customers that their needs are well taken care of along the entire supply chain.
Final thoughts
An efficient and responsive supply chain management is one of the most effective customer success tools in an organization. It dictates delivery and price, two of the most important parts of customer satisfaction. By having an efficient supply chain, a company can improve profitability and beat the competition on price. By enhancing logistics and supply chain operations with proper customer service, companies can meet and even exceed customer expectations.