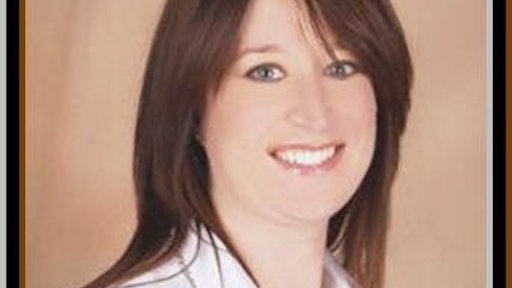 Jill Gardner, formerly Efford, has had her hands on every sector of the supply chain, achieving experience sourcing goods and materials for different industries. She has led transformations that have increased supply chain's ability to make better, faster and smarter decisions and provide world-class service to customers.
"It's actually quite interesting because it's a very good learning curve. Whether it's sourcing, helping with contractors for the wind and energy business or helping with doing contract review for oil and gas or maritime, you are facing a challenge," says Gardner. "I've learned a lot, and I have a small team that asks a lot of questions, so we've all become very adept at the different parts of the business."
Since last winning the Pro's to Know award in 2008, Gardner has become the regional real estate and procurement manager for DNV GL, helping build the company's procurement department. Gardner explains that it has been fulfilling to decide what the department will achieve and get feedback from her colleagues around the globe on how to improve it.
"We built a true global team of real estate in procurement and have learned from eight other industries because we're not shy to ask questions," she explains.
Gardner's consistent willingness to adapt and take on new challenges has earned her spot as one of Supply & Demand Chain Executive's Pros to Know over the last 20 years.
With Supply & Demand Chain Executive celebrating its 20-year anniversary, the editorial team has been watching and reporting how the industry has changed over the last two decades. One thing remains unchanged, though -- the supply chain and logistics industry thrives on meaningful and consistent leadership.
The annual Pros to Know award recognizes professionals for their accomplishments in leveraging the supply chain industry for competitive advantage. For the last 20 years, SDCE has honored these Provider, Practitioner and Provider Team Pros to Knows by highlighting their achievements. Now, we look back at some of the top Pros to Know over the years to see what they have been up to since they last received the award.
"I never thought I would become re-recognized as a Pros to Know. When I was nominated [in 2008], I was flattered that they thought they could nominate me, and then when I won, it gave me confidence," says Gardner. "It gave me a confidence in myself and that I knew I was successful in what I was doing and that also I could learn from all of these other people who were all who were also nominated and other people within the industries that I was working with that was very important to me."
Confidence can make a world of difference, Gardner suggests. She explains how after she first won the award, it allowed her the opportunity to assess procurement strategies within her organization and take on new challenges and roles because of her background.
"I have the confidence I have the knowledge I have the background. And, I'm also willing to learn to take me to take new steps, which I think is part of the reason I wasn't shy to step into a real estate role or into an insurance procurement role," says Gardner. "Now I negotiate with insurance companies and I engage brokers around the world for assistance."
But, there's always room to grow within the supply chain, and most of that involves being a good listener. She explains that listening to the viewpoints of people around her gave her credibility with her colleagues, as it proved her trustworthiness.
"It's important whether you're listening to it your colleague or your listening to the supplier, you're going to want them to listen to you. So, you need to give that back to them as well," she explains. "It helps with negotiation because if you you're hearing their perspective, where they are not necessarily negotiating with price but negotiating on an agreement."
Gardner continues to explain that each companies has to meet their own objectives, and by forming a partnership with your suppliers, you can have a win-win situation.
"We need to find a medium or middle ground, that if you listen to them, if you empathize with where they need to go, then you'll be much more successful," she says.