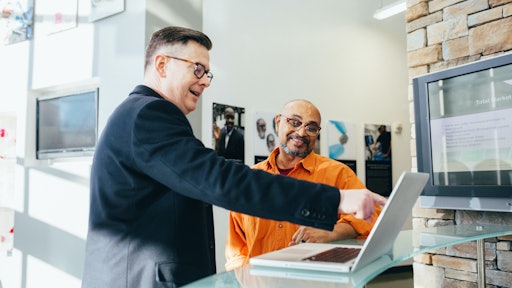 Pexels
RateLinx Taps New Manager for Carrier Management Growth
RateLinx is looking to expand its carrier management division, appointing Jeff Dudzik to vice president of the division. He comes to the company from Rockwell Automation, where he was global transportation and warehouse manager. His new roles at RateLinx will be to focus on building carrier relationships, growing technology and RFP management.
Dudzik has a total of 20 years of experience, managing global warehouse and logistics operations, which will hopefully give him a leg up in the technology company.
TESSCO Looks for Revenue Growth with SVP of Sales
Coming from SYNNEX Corporation, Eddie Franklin is joining TESSCO Technologies Incorporated as senior vice president of sales. At SYNNEX, he held various positions in executive sale leadership, most recently responsible for the company's vertical marketing strategy and leading more than 200 personnel in sales.
TESSCO hopes that Franklin will help support revenue growth and profitability, reporting to CEO Sandip Mukerjee. He has more than 30 years of total experience in distribution sales.
Keypoint Intelligence Has New CEO
Keypoint Intelligence has a new CEO in Mack P. Brothers, who has more than 30 years of experience in research and advisory. He will be responsible for development, refinement and execution of the company's overall strategy and growth initiatives. Before joining Keypoint, he has been with Forrester Research as chief product officer and IHSMarkit before that.
Beckhoff USA Focuses on Northeast Growth with new District Manager
Beckhoff Automation has hired Steve Rastberger as Northeast Region District Manager who comes from a wide range of positions in sales and management in industrial automation. He will work closely with East Region Manager Graham Harris.
Rastberger comes from Omron Automation where he spent eight years and was most recently, channel sales manager for Eastern United States.
McKesson Spotlights Oncology with New Hire
Lyn Fitzgerald is joining McKesson as vice president of sales of its Data, Evidence & Insights division, which focuses on oncology data. She will focus on building relationships with life sciences companies to advance innovation, improve outcomes and delivery quality patient care, the company says.
Fitzgerald has worked with McKesson before, facility a variety of partnerships between it and her former company, the National Comprehensive Cancer Network. Her experience in oncology will help her focus on this area in the company. She has a total of 25 years of experience in healthcare and 13 specific to oncology.