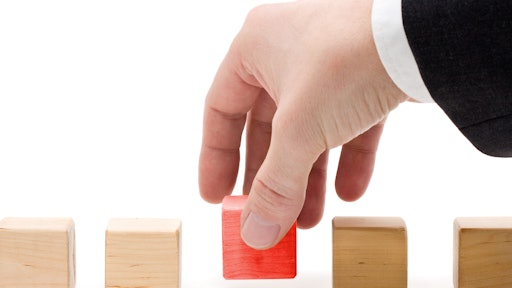 Don't get me wrong, as one of the original developers of an online procurement competency assessment in 2004, I am still a strong advocate of the process. It provides a directional compass indicating where the gaps are in individuals and teams, but many companies that offer training and development have limited knowledge about team dynamics, industry specialization and the capability of the team to deliver on the mission and vision of the procurement leader. 
An accurate competency assessment requires a way to determine if individuals have the desired thinking, practices and behavioral skills the organization needs. These are hard to evaluate in a standard skill-set gap analysis or personality profile. While standard competency assessments are excellent at determining functional skill-set gaps, and personality profiling and emotional quotients can help build a team that can work together, both fall short of determining how well a person can use those skills to develop actionable strategies based on knowledge, experience, process, rational competency, business acumen and execution capability.
Competent procurement and supply chain practitioners must have a natural curiosity, personal drive, interest in how the business works and an understanding of the end-to-end process they are involved in, as well as the technical skills for the role. If individuals are locked in a limited, functional role without this understanding, they likely will not add value to the business in the long term.
Developing High-potential Employees
When a business has launched a significant initiative to transform procurement and supply chain, the senior executive team is often unwilling to also invest time, money and energy in developing the team to reach the new desired levels of performance. While some people in the organization will not meet the new requirements, others will with minimal support and development.
To determine who has potential, I recommend conducting an assessment center. The assessment center process consists of a two-day evaluation of individuals and teams. It identifies the presence and application of problem-solving skills, technical knowledge, business knowledge, relationship-building skills, initiative and influencing skills. Participants are given a series of case studies that require solving custom designed business cases. This process is very successful in succession planning and identification of high-potential employees.
High performing teams of individuals have the technical procurement competency combined with the following attributes:
The ability to influence
Practical communication skills (oral and written)
Collaboration and relationship skills
Intellectual comprehension
Process skills
Creativity and innovation
Drive and energy
Curiosity and ability to test the boundaries
Planning skills including the ability to correct the course of action when necessary
Financial thinking
Identifying Leaders 
Using standard competency assessments is a quick and cost-effective method for getting a compass reading on the gaps for functional knowledge. The next step is to sort out the leaders and move them through the assessment center process.
Savvy procurement leaders know that curiosity and emotional intelligence are the two qualities that make a difference between success and failure in recruiting and retaining the best people in procurement. Interest is critical when evaluating the elements that make the procurement job dynamic. If a procurement professional does not dig into the process, they will be of limited value in driving strategic solutions to everyday procurement problems. It is curiosity that drives out-of-the-box thinking to create innovative and new solutions to old problems.
Emotional intelligence is hard to describe. It is something inside each one of us that manages how we navigate social complexities, control behavior and make decisions leading to positive results.
Experts suggest the following attributes drive emotional intelligence:
Self-Awareness: Self-awareness can be described as understanding and perceiving your emotions with a constant awareness of your reaction to situations. It is critical that anyone involved in sourcing and procurement understand how their organization and suppliers see them.
Social Competence: Understanding your social awareness and relationship skills and sensing others' moods, behavior and motives is critical if the procurement professional is to be successful. Relationship skills, trustworthiness, collaboration, and action will all impact the quality of relationships built in the course of business.
Adaptability: Procurement is a dynamic profession, where changes in the economy, manufacturing processes, supply network and company politics can cause frustration. It's essential that procurement and sourcing professionals remain flexible and adaptable as things can change daily and, in some cases, hourly. If people get too attached to particular processes and suppliers and fail to be versatile, it could be a disaster for the company and their career.
Self-Control: Understanding emotions and being in control, no matter how volatile the situation, is critical to managing procurement and sourcing activities. If people can maintain emotional control, they are more likely to sustain clear thinking and meet the challenges before them.
Understanding the Assessment Center Approach
The assessment center is an approach best used with high-potential employees and leadership. Skills and competencies will be assessed through the assessment center's case study methodology, which will determine an individual's technical competence, decision process, tendency to collaborate, human relationships, emotional approach and other skills that simple skills tests cannot test for. It is also critical to assess the individual's alignment with the corporate strategies and leadership capabilities.
The evening before the assessment center, there is a social gathering to brief everyone about the process. Participants get a pre-work assignment involving a complex case study to complete before the assessment center. The morning of, each participant presents on the pre-work case study.
Results will vary between people who excel in logical thinking and can build a robust and sustainable argument to guide the assessors through the solution to the problem to people who are not very good at creating a presentation or logically organizing their thoughts. For example, after one assessment center I witnessed, an individual told the assessors that she didn't do calculations; that was for the people on her team to do. In another assessment center I participated, an individual explained that he could "out PowerPoint" anyone and would just talk through the case study. The reality is that he was too lazy to do the work in detail.
Two additional case studies (one tactical, one strategic) are given to participants to solve and present during the assessment center. They are also given a scenario for a group discussion. By the end of the day, the assessment team and management have a good idea of the make-up of the individual's overall skills, emotional intelligence and capability. This rigorous approach is not for all people, and it takes strong, confident individuals to come through as a future leader.