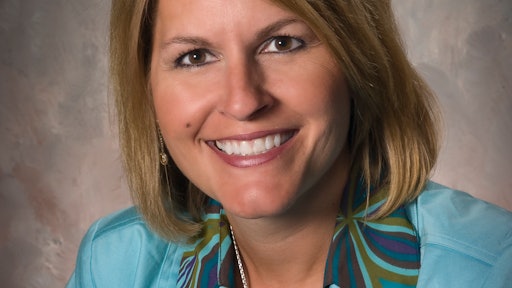 To succeed in the supply chain, one needs to be creative, work well with others, thrive in a fast-paced environment and jump head on into challenges. Millennials are prime candidates for roles in this fast-growing field with their tenacity, drive to improve and desire to make a difference in the world. The supply chain is filled with opportunity and fulfillment for the millennial generation and will benefit from the skills these tech-savvy, innovative and collaborative individuals have to offer.
A Demand for Talent, But Low Supply
There is a tremendous need for a younger generation to fill the shoes of departing baby boomers, and millennials are primed to meet this demand. The supply chain sector has approximately 270,000 new jobs to fill each year, and the numbers of professionals retiring or transitioning out of the field will only rise in the coming years. Despite a rise in supply chain focused university programs within the last two decades, the demand for supply chain talent outpaces the supply, leaving a looming gap in talent for most supply chain teams.
Even with this gap, the value millennials bring to the field hasn't gone unnoticed. Fift-five percent of manufacturers, retailers and solution providers believe the abilities of millennials to understand and adopt technology will drive new innovations within supply chain and logistics organizations. Millennials even see themselves as solutions-oriented, more socially aware and more comfortable than prior generations when working with new technologies and new people, which could bring a valuable perspective to the supply chain industry.
The Millennial Mindset We Need
Millennials have a drive to continuously improve and a unique ability to challenge the status quo. They take risks, adopt new ideas, and are more apt to implement technology to get their desired result. If the goal of a supply chain organization is to provide the best quality product and service to its customers at the lowest cost, there is no better generation to figure out how and make it possible.
Millennials are a "smart" generation with a world of information at their fingertips. They have come to expect the answer to any question with just a few clicks on a smartphone, tablet or computer, making their decisions fast and deeply informed. This transcends into the workplace, where millennials want access to data and analytics that provide concrete, actionable insights quickly. Slow decision making and outdated forecasting and planning methods will frustrate millennials and limit their creativity and drive. They have confidence in their ability to analyze and act on data, which supply chain organizations should take advantage of to increase operational effectiveness.
A Craving for Collaborative Culture
Despite growing up in the age of the internet and social media, or perhaps because of it, millennials are collaborative—88 percent prefer a collaborative work culture rather than a competitive one. Teamwork has been a staple of their education, and they will look for the same group effort in their workspace because it allows them to leverage a larger body of knowledge. Having been raised in a connected, global world, millennials will have no hesitation to vet new opportunities and explore their options. Millennials are uniquely positioned for a role in the global supply chain, as their strengths lie in creating and maintaining partnerships that could be crucial for their organization's success.
Bringing the Supply Chain into the Digital Age
Perhaps the most well-known millennial trait is their tech-savviness, which could guide supply chain organizations into the digital age. Early adopters who expect user-friendly, accessible technology, millennials have spent their entire life surrounded by technological innovation and are likely to bring that with them into their careers. Their tolerance for inadequate technology and related processes is low, but they rise to the challenge by suggesting new platforms and approaches that would make their supply chain organization more transparent and interactive.
Changing the World, One Millennial at a Time
Millennials want to make a difference in the world and expect businesses to do the same. One of the biggest things they look for when seeking employment is a rewarding, mission-driven culture that seeks to make the world a better place. This rising generation craves meaningful and challenging work and strives to find a career that allows them to collaborate with the best and brightest minds in the world to truly make a difference. They look for ethical and inclusive companies that respect and value diversity, even viewing it as a competitive advantage. Careers in the supply chain allow millennials to see the quantifiable results they desire, providing them a rewarding experience that makes a positive impact on the world around them.
Millennials are drawn toward companies that provide rich career opportunities and allow them to explore different industries, business units and models, job functions, and even geographies. Supply chain organizations that invest in employees during every stage of their career and provide hands-on coaching, frequent self-assessments, and networking opportunities with leaders inside and outside the company's walls will have the best chance of appealing to the millennial mindset.
3M was recently named a "top dream company" for millennials, highlighting the opportunities the organization gives employees to innovate, which they call their 15 percent culture. This approach allows the 3M team to use 15 percent of their working hours to pursue innovative ideas, and it has been critical to their success in attracting and maintaining quality talent. Millennials especially enjoy this perk. Bringing their collaborative and purpose-driven mindsets, millennials can apply this flexibility to pursue new ideas, continuously improve and challenge the status quo.
Supply chain teams should jump at the opportunity to attract and maintain top millennial talent. The most successful companies create opportunities for employees to innovate and collaborate with others and do meaningful work in a rewarding environment. Millennials are drawn to career opportunities that will allow them to make an impact, pursue passions, be innovative and grow through challenging work, which makes them a perfect fit for the supply chain. The supply chain industry fosters the type of culture millennials crave, which will provide them with an opportunity to leverage their specific skill sets for the betterment of their organization.