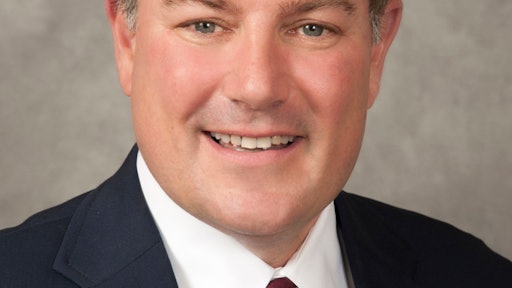 After taking the hit of the recession, the supply chain management industry is ready for some sustained growth. Whether in transportation management, warehousing, consulting, 3PLs, logistics or more, business is ramping up and will require more supply chain professionals.
According to supply chain research and consulting firm Armstrong & Associates, 2011 revenue hit $141.2 billion, a 10.9 percent increase from 2010, and still rising. So, where are these new practitioners going to learn their craft? Yes, college business programs are very good, but as in most industries, there are things you only can learn on the job.
That's where professional associations such as the Institute for Supply Management (ISM), the Council for Supply Chain Management Professionals (CSCMP), Next Level Purchasing, and others can play a vital role.
"The value proposition for joining an association revolves around improving or enhancing their own value and enhancing their skills, their opportunity within their company or another company," said Thomas W. Derry, Chief Executive Officer of ISM. "People are interested in certifications to demonstrate to their profession that they know what they're doing and to demonstrate to their employer that they know what they're doing.
"ISM determined that certification in general leads to [better] opportunities and more pay. Then, when they get to more senior positions in their field, their value manifests itself through the team, so now they're engaged with ISM to raise the level of the performance of the team, contribute on a more strategic level within the company overall, improve their performance, and network with their peers."
Burt Blanchard, Director, Business Development at CSCMP, added that education is the "first and foremost" tenet of his association. "Our aim is to provide unbiased, reliable information whether through a conference, research—we're still in that business and known for that—for the betterment of the industry. There are myriad ways; through local roundtable [chapter] events or annual global conferences. Anything that enhances the individual in supply chain, logistics, distribution, transportation, we view all those folks as one."
Charles Dominick, President and Chief Procurement Officer of Next Level Purchasing Association (NLPA) said that associations have to be nimble enough to change with the times.
"The professional association model has certainly changed in procurement as well as other disciplines," he said. "20 years ago, when business people mentioned networking, the associated image was business people, dressed in their finest suits, gathering in a formal location, and interacting formally (if not uncomfortably). Today, most people associate "networking" with interacting online. And that has affected professional procurement associations. Those that rely solely on traditional networking are seeing their perceived value decline and are essentially competing with social networks like LinkedIn and even Facebook, which are more appealing to younger professionals. Those associations that facilitate the online networking of their members can sustain, and possibly increase, their relevance in a business world that is so digitally connected."
Pass the torch
Mentoring is vital to growth, to keeping information and skills flowing throughout the company. "More tenured practitioners are retiring or going into consulting," said CSCMP's Blanchard. "You've got to have that pipeline. We're really working on what is most important to that young professional: mentoring, career opportunities. They might say, 'I had a few supply chain classes, I want to do that. What's out there?'
"The boomers are going out, the more tenured practitioners we've had, they're retiring or looking at step two of their careers. They're going into consulting. Young people don't know about us. That's why we focus on young pros. You've got to have that pipeline."
One way CSCMP accomplishes that is through its Young Professionals Group (formerly Associate Members).
Because they're just out of school or only a year or two into their jobs, they pay a smaller membership fee [$150 as opposed to $295 for in individual membership]. "They can't ask their boss for $5,000 to go to a conference, so this gets them access to knowledge and peers," Blanchard explained.
ISM also has an important mentoring program, the R. Gene Richter Scholarship Program for Undergraduate Students. R. Gene Richter (1937-2003) was a leader and innovator in supply management and a galvanizing force in the field of procurement. Since 2004, ISM and the R. Gene and Nancy D. Richter Foundation awarded scholarships to 66 undergrads.
"We're proud to be in our 10th year of sponsoring the Richter Scholarship Program," said Derry. "It identifies 10 to 12 of the best and brightest undergraduates obtaining a degree in the field. Then it pairs them with a mentor from a Fortune 500 company. It gives them a tremendous opportunity to benefit from the expertise, the insight and the experience their mentor can provide in how to take advantage of opportunities, where they lie and what to expect when they get into the corporate world. It's no surprise that those scholars move rapidly into leadership roles in the industry."
Your next job
"Networking is critical," said Derry. "If nothing else, that's your local network for your next job. It's a very important function that we provide on behalf of membership—the opportunity to tap into local networks for employment advancement and employment security.
At the national level, networking takes a different form. Depending on how senior you are, networking then might be about validating what you're doing. Is it still best practice: 'I'm dealing with this challenge. You've dealt with it before. How did you manage it?' Sometimes you're not comfortable going to the boss, but you might go confidentially to a peer."
Prove yourself
ISM reinvented its flagship Certified Purchasing Manager (CPM) as the Certified Professional in Supply Management (CPSM) program in May 2008. The CPSM addresses the broader, more strategic role supply management plays in corporations today.
The Certified Professional in Supplier Diversity (CPSD) is a new professional designation for supply management professionals whose responsibilities include supplier diversity.
"Why is diversity critically important?" asked Derry. "It's not just politically correct or nice to have. It's an important part of risk management, developing suppliers who meet your needs. Adding some resiliency to your supply base is very important."
Certification is a new area for CSCMP. It established a three-tier certification program called SCPro. Level 1, said Blanchard, "is a cornerstone of supply chain management—testing to make sure you have a solid foundation, all the fundamentals in procurement and supply management, transportation, manufacturing, inventory and things like that."
Level 2 will be available in late spring or summer. For this certification, people will have to show, via case studies, they can apply the concepts they achieved in Level 1. Level 3, still a year or two away, is the "black belt" of certification, said Blanchard. "You've got the foundation and know how to apply the concept. Now it's time to initiate it while on the job, paired with someone from CSCMP as a facilitator/faculty person and, preferably, someone in leadership at your company. You have a project and apply those concepts."
At Next Level, the rigorous certification track is designed to help procurement professionals attain expert-level skills across a comprehensive combination of areas and become qualified for higher-level roles. The association offers three levels of certification: the Senior Professional in Supply Management (SPSM), the higher-level SPSM2 which requires the SPSM certification as a prerequisite, and the highest-level SPSM3 which requires SPSM2 as a prerequisite.
Certification is important to the individual, of course, but, Dominick pointed out, it can be very valuable to employers. "First, it can help them source their talent more effectively. It is becoming increasingly acceptable for employers to use phrases like "SPSM Certification required" in their job postings because it is a way of screening out candidates who may have lacked either the skill or the ambition to reach a professional milestone in their careers. Secondly, it can give employers assurance that their [current employees] are keeping up with an ever-changing profession. Sometimes, it is easy to lose sight of how internal talent stacks up with the talent in the rest of the world."
And the rest of the world is important for associations in this growing global economy.
"One area where we're seeing a need for growth," said ISM's Derry, "is in multinational membership—China, Mexico, India or elsewhere. We have to grow globally to be able to respond to that dynamic. Companies need to operate on the same level of competency and they need [associations] to get there."
Companies in this article