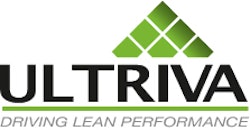 Ultriva's Inventory Optimization Tool uncovers opportunities to reduce inventory and identify parts for transition kanban replenishment. Also, it simulates the effect of changes in supplier lead time, lot size, and safety stock. With historical data, the Inventory Optimization Tool identifies the potential inventory savings while for forecast, it identifies the part shortages. Using this tool, you can see estimated inventory savings for your project, and then drill down to savings by part or by supplier.
Ultriva has successfully completed Inventory Optimization for over 100 leading manufacturing firms worldwide. Find out if you are ready for pull replenishment using Ultriva's Inventory Optimizing Tool.
Identify potential inventory savings

Visualize and quantify your consumption

Simulate the effect of changes in lead time

Analyze parts that are candidates for kanban

Highlight the gap between consumption and on hand inventory

Provides visual clue on the amount of inventory you are carrying on-hand
Get your free web-based Inventory Optimization Assessment (IOA) using our patent pending Inventory Optimization Tool.
Request More Information
Fill out the form below to request more information about
Inventory Optimization Tool