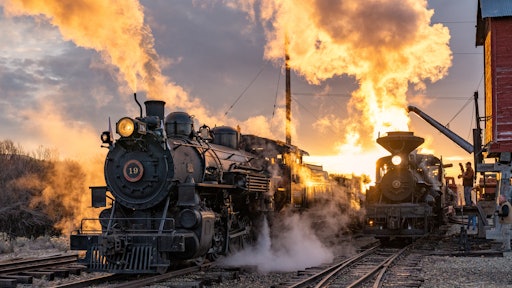 stock.adobe.com

Lineage Logistics, LLC announced the acquisition of Cryo-Trans. This industry-first partnership creates a uniquely comprehensive and seamlessly integrated supply chain solution for food and beverage customers. Financial terms of the transaction were not disclosed.
Cryo-Trans manages more than 40,000 annual rail shipments and owns over 2,200 refrigerated and insulated railcars, the largest private fleet of its kind in North America. Since designing its first temperature-controlled railcar in 1985, Cryo-Trans has partnered with its customers to develop sustainable and cost-efficient long-haul rail transportation solutions. Cryo-Trans has also leveraged its proprietary rail management programs to become a trusted rail management partner, providing real-time information and visibility to track, trace and expedite railcar shipments anywhere in North America.
"Lineage's acquisition of Cryo-Trans signals our commitment to knowing no bounds when it comes to investing in creative and truly end-to-end solutions for our customers," said Kevin Marchetti, Co-Founder of Lineage and Bay Grove. "We are proud to continuously lead innovation in our industry, and we look forward to uncovering new opportunities to further streamline our customers' supply chains."
"Welcoming the dynamic team from Cryo-Trans further diversifies Lineage's comprehensive suite of multi-modal services and creates a unique, under-one-roof solution for our customers in which warehousing and transportation are seamlessly integrated," said Greg Lehmkuhl, Lineage's President & CEO. "Combining our leading facility footprint, a railcar network and data-driven transportation management systems enables us to further optimize freight, create greater efficiencies, generate unprecedented supply chain visibility and provide a new ease of doing business for our customers."
Lineage represents the largest network of temperature-controlled warehouses globally, with more than 330 strategically located facilities offering nearly 2 billion cubic feet of capacity and spanning 15 countries across North America, Europe, Asia, Australia, New Zealand, and South America. Lineage also offers transportation solutions, including less-than-truckload (LTL) consolidation, managed transportation, on-demand transport, port logistics, customs brokerage, import/export, drayage, last-mile delivery and related value-added services.
"We are honored to bring our rail experience and premium railcars to the world's leading temperature-controlled logistics company," said Herman Haksteen, Chief Executive Officer of Cryo-Trans. "Together we will continue to execute on the Cryo-Trans mission of 'protecting today's perishables for tomorrow,' and we are excited to join Lineage in living their purpose to transform the food supply chain by introducing a new, one-of-a-kind end-to-end supply chain solution to the industry."