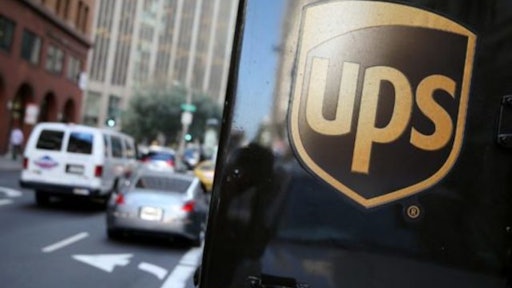 United Parcel Service Inc., the world's largest package-delivery company, is set to spend more than $260 million to build a massive new logistics hub in Plainfield, Indiana, that will create as many as 578 jobs by the end of 2023.
UPS and the Indiana Economic Development Corp. announced plans for the 893,000-square-foot package-handling ground hub Tuesday morning.
UPS said construction has started on a 91-acre site on Bradford Road, with plans to begin some operations there later this year.
The overall project will include upgrades to existing UPS facilities on West 81st Street, West 16th Street and East 86th Street. When completed in fall 2019, the facility is expected to offer UPS "new efficiencies and flexibility for processing capacity across its Indianapolis campuses," UPS said.
The IEDC is offering UPS up to $200,000 in training grants and as much as $7.5 million in conditional tax credits based on the job-creation plans. The incentives hinge on the company's ability to meet hiring goals.
Learn more about the new UPS facility HERE.