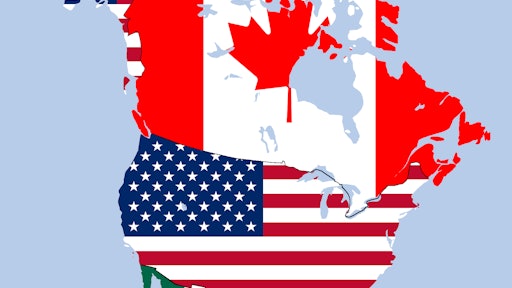 The Trump administration is reportedly planning to send a final letter to Congress to notify lawmakers of its plans to try to renegotiate the North American Free Trade Agreement (NAFTA).
The U.S. won't be able to officially begin trade talks with Canada and Mexico until the end of a 90-day consultation period, however, Politico reported.
Commerce Secretary Wilbur Ross said Wednesday they "made a lot of progress in getting toward the 90-day letter."
According to the news outlet, the Trump White House must give a more detailed plan of its negotiations 30 days before talks begin.
Last month, Trump agreed not to pull out of NAFTA "at this time" during phone calls with the leaders of Canada and Mexico.
Read the complete article on Trump's NAFTA plans HERE.